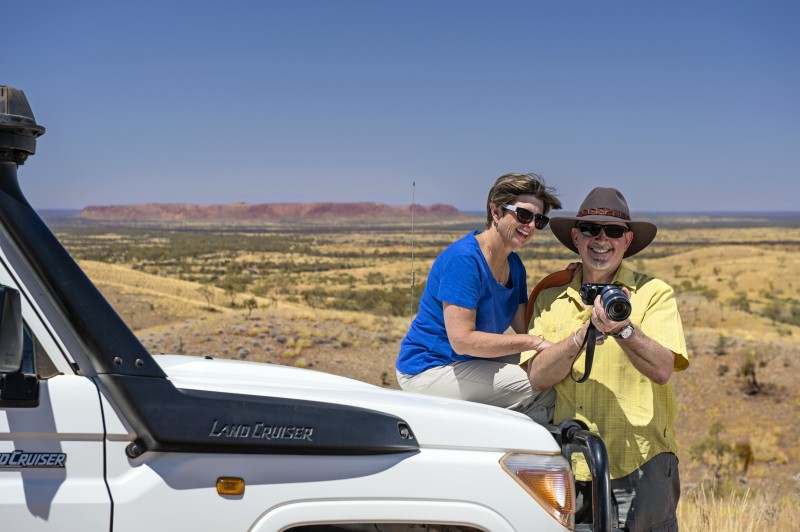 Drive tourism is an important market for the Northern Territory tourism industry as identified through the NT Tourism Industry Strategy 2030.
The Northern Territory vast landscapes presents a perfect opportunity for holiday visitors to self-drive around the Territory as part of a longer trip or fly to a popular destination and hire a car or campervan to explore the surrounding areas.
That's why these visitors are crucial in facilitating regional dispersal and access to the Northern Territory's different and unique visitor experiences.
Growth in this market is being achieved through a coordinated approach which includes delivering inspiring marketing and communications that will increase desirability in the Northern Territory, inspiring more people to visit, stay longer and spend more.
In particular, Tourism NT has developed a dedicated drive strategy, to promote the Territory as the authentic drive destination for the interstate holiday market.
Segments being targeted within this market include 'grey nomads', families and youth visitors. While the grey nomads have the highest visitor numbers, the family market is also very important as they typically spend more while they are on holidays.
Find out more
For more information on marketing to the drive market, please contact Tourism NT at [email protected]
Page last updated on 17 January 2020