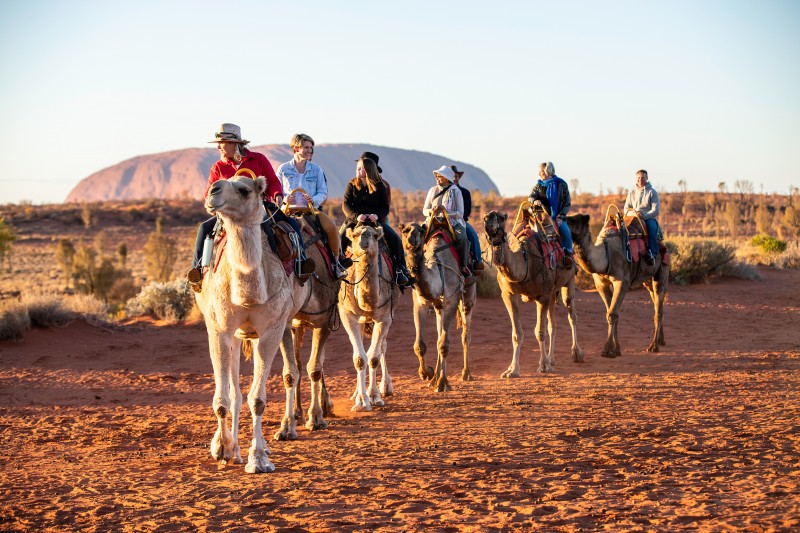 Tourism NT is launching a marketing campaign to promote day and multi-day guided tours to all Australians on 27 April 2022. This national campaign will encourage Aussies who are keen on travelling to sit back and enjoy the ultimate NT holiday with an expert guide handling all tour arrangements.  
The campaign 
The campaign will promote day and multi-day guided tours available in the NT with several tour categories to be marketed including; nature and wildlife, adventure, food and drink and Aboriginal culture.
The primary target audience of the campaign is Australians who are over 50, intending to travel domestically, and are interested in booking guided tours.
There will be 3 stages to the campaign:
Stage 1 / April 2022 – build a qualified database of Australians who are interested in an NT holiday via an online competition. The audience will interact with a chat bot (interactive messaging system) on Facebook Messenger where we determine people's specific interests. 
Stage 2 / May 2022 – deliver digital coupons offering great touring deals and value additions based on people's interests. 
Stage 3 / May to July 2022 – deals and offers communicated to a qualified database to inspire them to book and travel in 2022.
Awareness for the competition and campaign will be created mainly via social media channels (both paid and social) including Facebook and Instagram, in partnership with the So Media Group.
We will also use personalised eDMs for ongoing prompts and further communication with registrants on the database, to encourage them to claim their offers and complete competition registrations.
Competition winners
The 'Tour the NT' competition has now ended and the lucky winners are:
Andrea Perrin – Red Centre Prize
Annette Read – Top End Prize
The campaign call-to-action is: www.northernterritory.com/promotions/tour-the-nt 
Page last updated on 14 July 2022