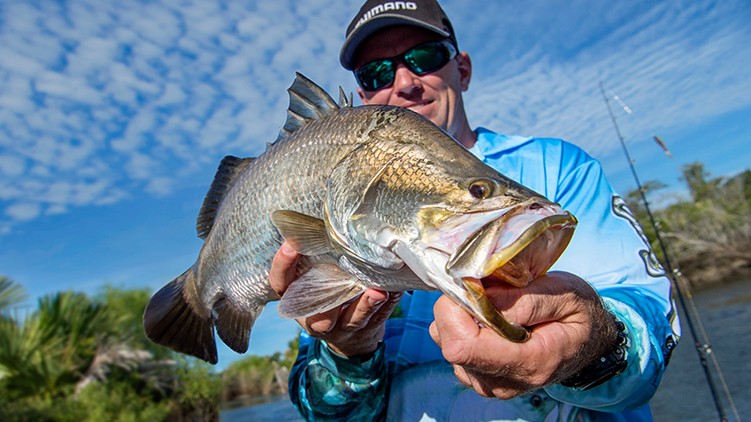 The Million Dollar Fish competition recently wrapped its fifth season, running from 1 October 2019 to 31 March 2020. Tourism NT launched the Australian-first tourism campaign in 2015.
Million Dollar Fish has helped boost the Territory's reputation as one of the best places in the world to fish and is timed to attract more visitors to the Top End over the tropical summer months.

Total visitor expenditure including Territorians, interstate and international visitors amounted to almost $31 million for Million Dollar Fish Season 4. Territorians spent the majority, with a total of $20.3 million, while interstate and international visitors spent $10.7 million.
The spend directly attributed to the Million Dollar Fish campaign was estimated at $7.2 million, with $6.5 million spent in the Top End and $660,000 spent in the rest of the Northern Territory.

The competition is delivered by the NT Government in partnership with BetEasy, who provides the cash prizes.
How to get involved in Season 6
The message behind the Million Dollar Fish campaign is Stay, Play and Fish the NT so whether you have a tourism business, attraction, hotel, fishing charter business or restaurant everyone can get involved.
Download the Million Dollar Fish Industry Fact Sheet to find out how to leverage the competition to grow your business. Who knows? It might just be your customer that lands the big $1 Million fish.
Further insights 
Further details on Million Dollar Fish's economic contribution to the Territory, including the Season 4 report summary, can be found under Research Projects.
Find out more
For further information about the Million Dollar Fish campaign, and to access marketing assets to use on your own website and advertising materials, contact Tourism NT at [email protected]
You can also find out more about the local fishing tourism industry here.
Page last updated on 07 October 2020