Tourism Town Asset Program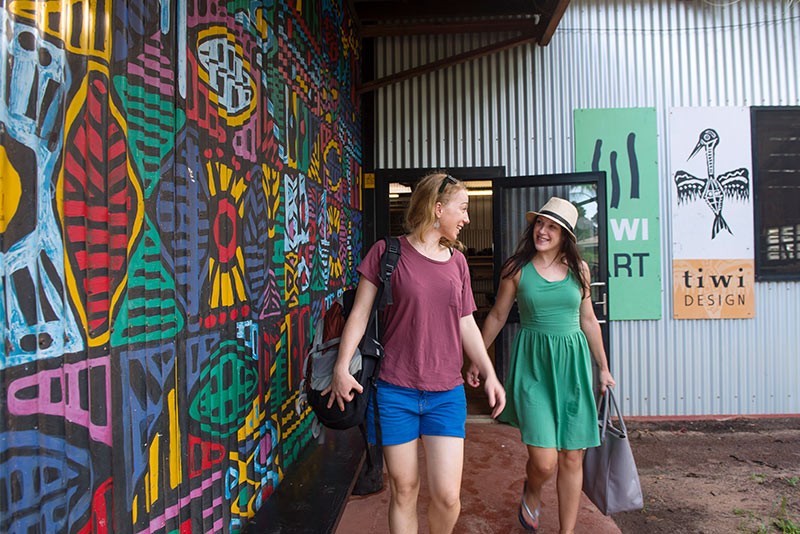 Tourism Town Asset Program
The NT Government has provided $1 million of grant funding to assist regional and Town Councils to undertake projects that will improve the on-ground visitor experience in the NT. The focus of this program is to enhance and improve main streets and/or town centres for the benefit of visitors. 
During the development of regional Destination Management Plans, feedback highlighted common issues and concerns for visitors by key stakeholders in the regions. All stakeholders agreed regional and Town Councils should be encouraged to prioritise and upgrade thoroughfares and central public facilities towards creating 'welcoming public spaces' for visitors across the region.
One off funding of up to $100,000 (excluding GST) was available per council with councils expected to provide a cash, or a combination of a cash and in-kind contribution.
Applications closed 28 February 2022 at 4pm with all projects due to be completed by 30 June 2022.
Tourism Town Asset Program Recipients
The projects that were allocated funding from the Tourism Town Asset Program (excluding GST) include:
DARWIN - City of Darwin - Explore and Experience Darwin City - New wayfinding for off the beaten way within the city highlighting the street art. Also another parklet - conversion of a parking space into an outdoor dining option - $100,000.00 
JABIRU - West Arnhem Regional Council - Inclusive Tourism - Jabirul Pool Mobility Lift - This new facility will be promoted to hotels to share with their guests - $10,050.00
NHULUNBUY - Nhulunbuy Corporation Ltd - Revitalising the Nhulunbuy Experience - Endeavour Square Project - $100,000.00
COOMALIE - Coomalie Community Government Council - Discovery Kiosk - Revealing Batchelor, Litchfield National Park and surrounds - $76,497.15
TIWI ISLANDS - Tiwi Islands welcome to country and interpretive signage - $99,536.00
VICTORIA DALY - Victoria Daly Regional Council - Pine Creek interpretive signage - $64,487.50
KATHERINE - Katherine Town Council - Katherine Visitor Information Centre Upgrade - $99,777.86
TENNANT CREEK - Barkly Regional Council - Lake Mary Ann amenities block - $100,000.00
YUENDUMU - Central Desert Regional Council - Upgrades to the Yuendumu community public toilets - providing benefits for visitors to the art centre in the town - $100,000.00
ALICE SPRINGS - Alice Springs Town Council - Alice Springs round about art installation - $66,000.00
Page last updated on 10 June 2022