Established under the Tourism NT Act, Tourism NT is governed by a Board of Commissioners who report to the Minister for Tourism and Hospitality, the Hon Natasha Fyles MLA. The main role of the Board is to determine Tourism NT policy and ensure that the organisation performs in a proper and efficient manner.
Michael Bridge, Chair, Darwin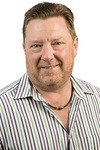 Michael was reappointed as Chair of the Board of Commissioners in September 2019. Michael was CEO of Airnorth for 19 years, having overseen the company's growth from a small charter company to Australia's second oldest continuously operating airline brand. He has years of experience on Boards including as Chair; some examples include the Regional Aviation Association of Australia and the Aviation Industry Superannuation Trust. He currently serves on the Board of the Civil Aviation Safety Authority (CASA), NT Major Events Company and is Chairman and shareholder of national labour-hire group, CGH. The CGH Group employs more than 3,500 staff through their network of offices. Michael is an ambassador for the Australian Aviation Hall of Fame, Business Events Northern Territory and the Museum and Arts Galleries of the NT. Michael holds an airline transport pilot's license and is a Fellow of the Australian Institute of Company Directors.
Mick Burns, Darwin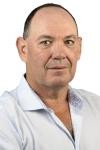 Darwin businessman and owner operator of Porosus Pty Ltd
Mick has lived in the Territory since 1981, with involvement in a wide range of industries, businesses and developments. He has successfully owned and operated hospitality venues since 1985, and is a current Director of various hospitality businesses. Mick is a Director of Crocosaurus Cove Pty Ltd which was constructed in 2009. A past President (NT) and national board member of the Australian Hotels Association (AHA) for over 10 years, Mick was awarded national and life membership in recognition of his service; and is current Vice President of Hospitality NT, maintaining his involvement in the industry. He owns and operates the Darwin Crocodile Farm housing approximately 70,000 saltwater crocodiles and is an industry member of a working group on behalf of the Crocodile Farmers Association of the NT. Mick represents the tourism sector on Team Territory, is a former Chair of the Tiwi Bombers Football Club and works closely with a number of remote Aboriginal communities.
Denis Pierce, Sydney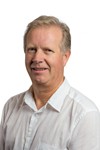 Director, Linchpin Pty Ltd
Denis has over 40 years of multi-national experience in the tourism and travel industry. As Group Managing Director South Pacific and Managing Director Australia with ATS Pacific, an inbound travel management company, Denis led the company through sustained revenue growth and into a public listing, demonstrating his ability to grow returns from global markets. In his current role as Director of the Linchpin Company, Denis provides strategic advisory services to Tourism Australia's Signature Experiences, distribution development and partnership management teams. He is current Chair of the Australian Tourism Export Council and a member of the national 11 person advisory panel Tourism Restart Taskforce, formed under the auspices of the Australian Chamber of Commerce and Industry. Denis is a former board member of Tourism NSW, Tourism Tropical North Queensland and International College of Management (Sydney).
Michaela Webster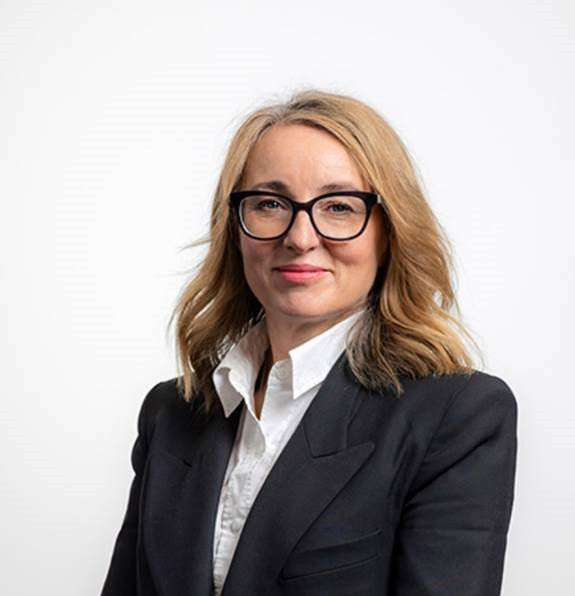 Chief Commercial Officer, G'Day Group
Michaela brings a wealth of commercial expertise to the country's largest and fastest growing regional accommodation provider, the G'day Group. With over 70 owned and operated parks and Australia's largest network of 270 independent parks, the G'day Group is responsible for the largest network of regional tourism across 300 locations. Michaela has played an integral role in the group's rise to a $1 billion company, and its significant investment in local tourism economies across Australia.
As Chief Commercial Officer, Michaela's role encompasses network development, loyalty, communications and marketing. Her strengths lie in systemisation for growth, and the delivery of organisational strategy. She is passionate about building communities, and has been key to the development of G'Day Rewards - a 200,000 strong membership and customer loyalty program, building travel aspiration and increased spend throughout the G'day network.
The G'day Group has acquired Kings Canyon Resort and Glen Helen Lodge in addition to several properties located throughout the Territory, including MacDonnell Range Holiday Park and Wintersun Cabin and Caravan Park in Alice Springs, Outback Caravan Park in Tennant Creek, Larrimah Wayside Inn, Riverview Tourist Village in Katherine and Discovery Parks Darwin.
Michaela is a current board member of Southern Cross Care SA, NT and VIC; was named 2015 Telstra SA Business Woman of the Year (Corporate) and previously held senior marketing roles with the Peregrine Corporation and Westfield Australia and Westfield UK.
Trish Angus, Darwin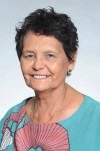 Experienced health, government and board executive
Trish was born in Katherine and is of Jawoyn heritage. Trish has a Masters in Tropical Health and nursing qualifications. She held senior executive public sector positions in the areas of health, housing, local government and community services for more than 20 years in the NT and was awarded the Public Sector Medal in 2013.  
Trish's employment and professional experience includes working in the Australian Defence Force, public hospitals and Aboriginal community controlled organisations. She has extensive governance experience, including board and committee memberships across a range of sectors including being a member of the Independent Review Panel of the NT Government's Alcohol Policy in 2017 and a member of the 2020 Menzies Research Centre Quinquennial Review team.
Trish is currently a Director of the CareFlight Board and member of their Audit and Risk Committee, Director of Voyages Indigenous Tourism Australia Board and Chairperson of their Audit and Risk Committee, Director of the Venture Housing Board, and Indigenous Business Australia's nominee Director of the Tennant Creek Foodbarn Partnership.
To download the Board Charter please click here.
Page last updated on 07 October 2021