Alice Springs & MacDonnell Ranges Region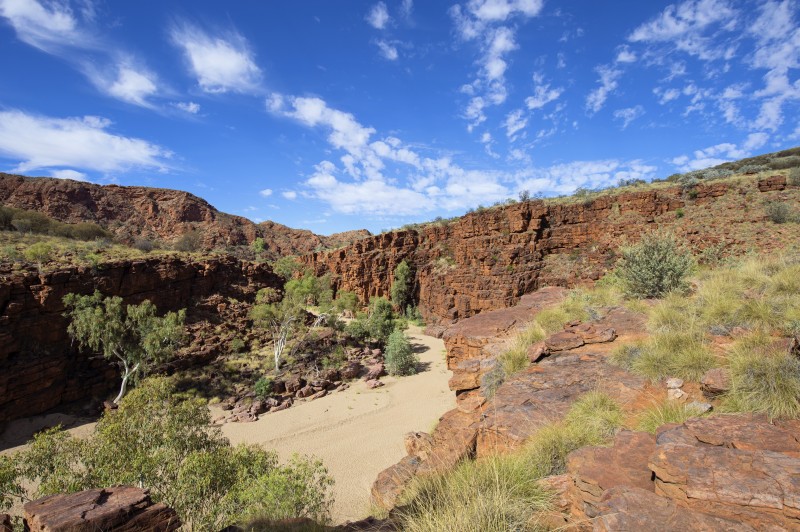 The Alice Springs and MacDonnell Ranges Destination Management Plan (DMP) identifies key strengths and assets across the region. The plan considers visitation demand insights, existing planning and priorities for destinations in the region and stakeholder input. Actions have been identified to activate opportunities, address gaps and prioritise product development, seeking to meet visitor demand while encouraging the development of a sustainable tourism sector for the region.

The Alice Springs and MacDonnell Ranges region offers significant natural and Aboriginal cultural experiences to visitors. The visitor experiences are considered well aligned to the current demands in the visitor market. The region is an important connection for visitors to the neighbouring Lasseter region, and draws visitors from other regions making it an important contributor to tourism across the Territory.

A comprehensive study of the current and potential state of the tourism industry for the Alice Springs and MacDonnell Ranges region was undertaken. This study has focused on understanding the current tourism market, available and potential tourism experiences in the region, opportunities for sustainable growth in the industry and industry stakeholder priorities. This analysis highlights that the region has highly rated visitor attractions, which align closely to drivers of regional tourism visitation, and has opportunities to further develop the range of products and experiences available to travellers. Identified barriers to sustainable tourism industry development  include air travel accessibility to the region, social and economic challenges, and tourism operator capacity to develop the tourism industry.

Comparative advantages for the region include:
the diversity and quality of the natural attractions, including deserts, mountain ranges and swimming experiences
authentic Aboriginal cultural attractions, creating a significant driver of visitation
the quality of soft adventure tourism experiences, including hiking and mountain biking
the wide range of unique events in the region
Alice Springs & MacDonnell Ranges Region Annual Report Card 2022
Alice Springs & MacDonnell Ranges Region Annual Report Card 2021
Alice Springs & MacDonnell Ranges Region DMP Summary
Alice Springs & MacDonnell Ranges Region DMP
More information
Master Plans have also been developed to help progress tourism in the Territory's regions. Please contact the Regional Planning team if you would like a copy of the master plans for the Hermannsburg and East MacDonnell-Plenty Highway regions.
For further information please contact Tourism NT's Regional Planning team on [email protected] or 08 8951 8518.
Page last updated on 03 April 2023