Reconnect in the Territory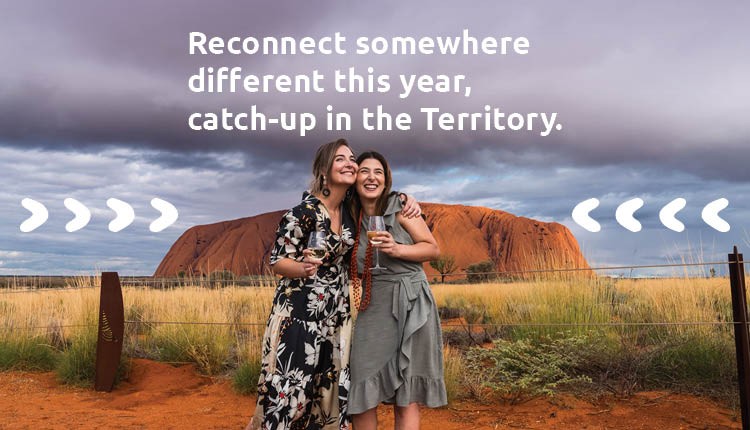 Tourism NT will launch an Australia-wide roll out of its domestic brand campaign from 6 February to 31 March 2022.  
This awareness campaign positions the Northern Territory as a destination that's 'Different in Every Sense' with the aim to grow its share of voice in the domestic market by cutting through the advertising clutter and inspiring Australians to reconnect with their loved ones somewhere different this year; the NT.
The campaign 
The campaign essence 'Seek Different' has been extended to resonate with the current travel sentiment in the market where the majority of Australians have been cooped up, locked down and kept apart from their loved ones. The NT is inviting them to catch up and reconnect somewhere different this year.
The primary target audience of the campaign is Australians who are over 25 and intend to travel domestically. The campaign will also target the domestic family travel market as a secondary audience, as families have shown a lot of interest in travelling to the NT. 
Video assets will lead the campaign, scheduled to air across Channel 9, Channel 7, cinema, and digital channels including Nine Digital, Facebook, Instagram and YouTube.
What does it mean to 'Reconnect somewhere different'? 
Never have we wanted to 'seek different' more than now.
We've been cooped up, locked down and kept apart from the ones we love.
We've had time to figure out what and who really matters. Now we're thinking different, we're seeking different.
And nowhere lets you find what you seek, and who you seek to share it with, like the Northern Territory.
Reconnect somewhere different this year. Catch up in the Territory… 
The campaign call-to-action is: www.northernterritory.com 
Download the industry toolkit
Page last updated on 14 July 2022