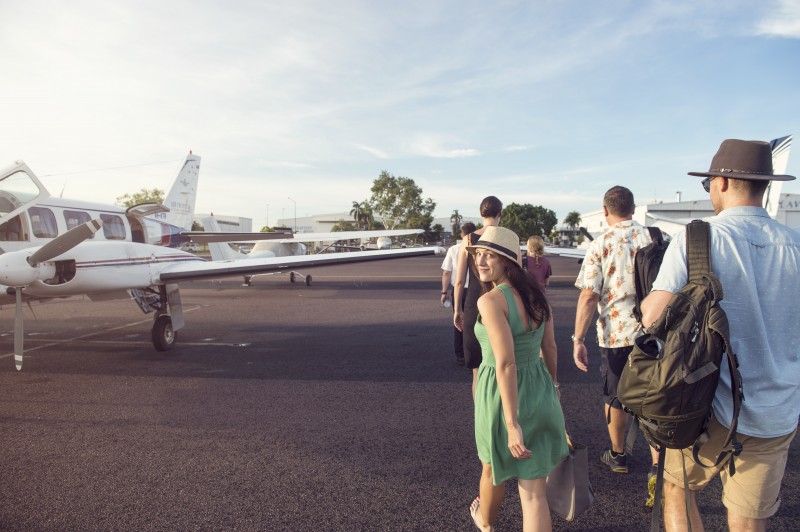 Tourism NT works closely with local operators to enable familiarisation trips for media, travel trade and influencers from our key markets around the world.
Trade famils
Tourism NT's trade initiatives aim to motivate consumers to book by offering a range of value for money holiday packages and flight promotions. In every campaign we seek to address some of the barriers that we know can influence a consumer's decision to travel to the Northern Territory.
Tourism NT hosts a range of visitations for distribution partners, including retail travel agents, wholesalers and inbound tour operators. Our trade famils and events offer local operators the opportunity to connect with Regional Tourism Organisations, buyers and a range of stakeholders you may not yet have a connection with.

Tourism NT's trade famils allow participants to assess an event venue, meeting location or accommodation provider for inclusion in their NT product offerings.
Media famils
Our media famils program aims to generate editorial and social coverage for the NT by providing opportunities for media to participate in inspiring experiences, meet unique personalities and immerse themselves in the Northern Territory lifestyle, resulting in motivating and compelling stories for their audiences.

Tourism NT works closely with Tourism Australia to strengthen awareness in our shared markets, through Tourism Australia's International Media hosting program - hosting journalists, digital influencers, opinion leaders and television crew members from across the world each year.
Get involved
You don't have to wait to be contacted to take part in our famils program. We encourage operators to share information on your product or business with us so that we're able to ensure travellers know about the unique experiences available to them in the Territory.

Get in touch with our team our Domestic and International teams to get involved or find out more:
Page last updated on 12 May 2020