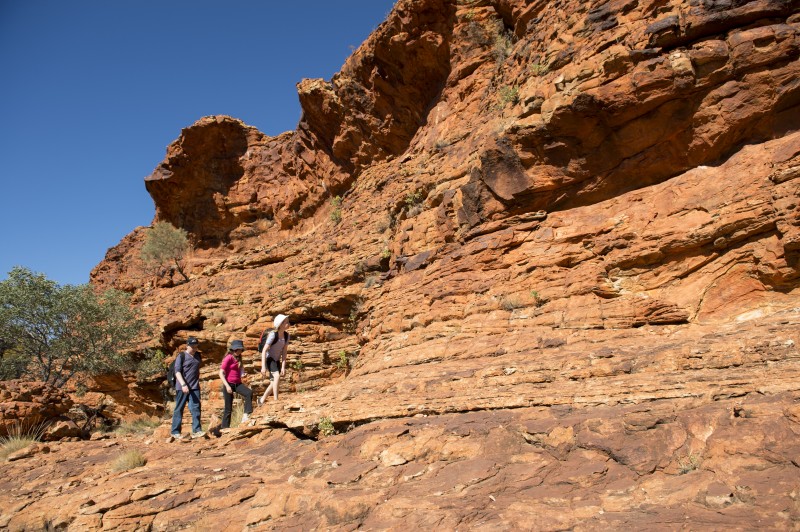 Tripadvisor is the world's largest travel site and the leading source of user-generated content in the form of reviews. You can benefit from the site's popularity by claiming your free business listing on Tripadvisor.
Listing your business
There are two ways to get your business listed. You can request your own listing or a Tripadvisor user can write a review of your business and initiate a listing.

Follow Tripadvisor's easy-to-follow instructions to list your business on the platform or download Tourism NT's how-to guide.
Once your business is listed, you can access the Tripadvisor Management Centre that helps you manage your profile, reviews, products and reports. The handy, free tools will help you get the most out of your listing, like widgets for your website and window stickers for your property. Find out more information about the management centre here.
Top five tips for Tripadvisor
1. Respond ASAP
A timely response shows customers how attentive and receptive you are to feedback. It also demonstrates your efficiency at handling issues and concerns.
2. Be polite and professional
Rather than react emotionally to a less than glowing review, it's best to respond politely and professionally. Remember that in this environment, many potential customers are reading reviews and your responses.
3. Stay current
Without getting too technical, the popularity index is Tripadvisor's destination-specific ranking system. It is organic - not paid for - and considers the quantity, quality and age/date of user-generated content. This means that the more positive reviews you get and the more recent they are, the higher your overall rating will be.
4. Showcase your successes
Tripadvisor awards popular, highly rated businesses with badges such as 'Traveller's Choice' and 'Certificate of Excellence'. Using tools in the management centre, you can display these badges and positive reviews on your website. If you are a bricks-and-mortar business, Tripadvisor can give you stickers and plaques to display. This goes a long way to establishing your business's credibility and shows how seriously you take guests' feedback.
5. Encourage reviews
Remind your customers to review your business after their visit or experience. Current reviews, especially positive ones, help your business rate higher. Tripadvisor has a zero-tolerance policy on fake and fraudulent reviews, which is one of the reasons it has become a trusted travel site.
Page last updated on 21 March 2023