Tourism Evening Experiences Development Support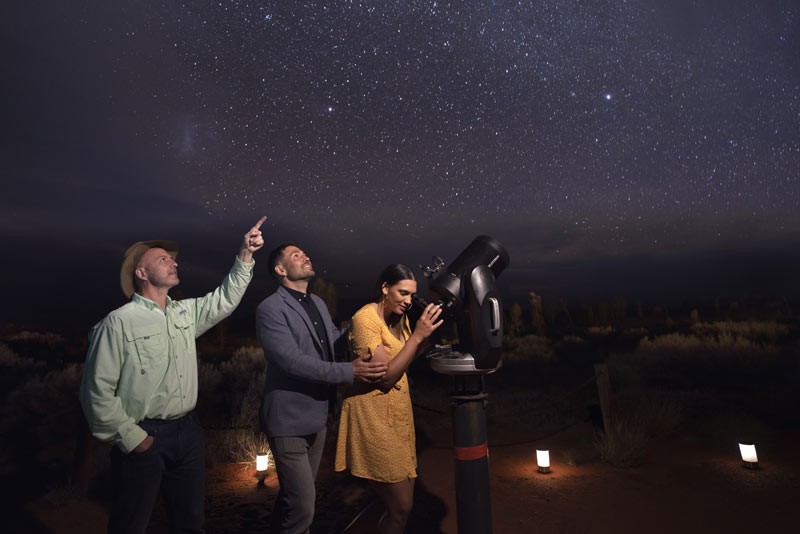 The Night Time Experience Program 
The Northern Territory Government has provided over $170,000 of grant funding to assist tourism operators to develop evening experiences in NT regions, with projects to be operational by 30 June 2022. 
The Destination Management Plans highlight the need to further develop night time tourism experiences and extend the breadth of experiences available, increase length of stay and support regional dispersal. Stakeholders agreed this development should be encouraged to expand on existing day time activities and experiences in the regions. 
Grants were made available to a single business in each of the following regions: Darwin, Alice Springs, Tennant Creek (Barkly), Katherine (Big Rivers), Lasseter, Kakadu and Arnhem Land, with 14 operators co-investing more than $82,000 to bring their evening experiences to life.
Tourism Evening Experiences Recipients
In the Alice Springs and MacDonnell Ranges region:
a twilight tour of the Old Gaol's dark history at the Women's Museum of Australia;
a Dinner Under the Stars experience at the National Road Transport Hall of Fame;
Earth Sanctuary will develop a new Sunset to Sunrise adventure program; and
Ooraminna Station Homestead will develop a Wildlife Experience Survival dinner.
In Big Rivers region and Kakadu National Park:
Sunset Yoga with Gorge View
Bullo River Station will offer overnight stays at their Lake View Huts; and
Cooinda Lodge at Kakadu will be developing a Kakadu Dining under the Stars experience for visitors. 
In the Greater Darwin region:
Create your own Pizza dining at De Lago Resort on Lake Bennett;
A new evening show A Day in the Life of a Ringer at Yarraman Territory;
An Outdoor Cinema for Batchelor Holiday Park;
Evening Experiences at Barramundi Adventures Darwin;
Night Sky Tours at Tumbling Waters;
Garden Park Golf Links will fence and light their evening mini golf course; and
Walk Darwin will undertake a feasibility study for an evening Hop-On Hop-Off Walking Tour.
COVID-19 vaccination clause
Vaccination requirements will apply to all NT Government contractors and grant recipients from 25 December 2021.
Standard COVID-19 conditions of contract, outlining the vaccination clause, have been published online
For the Department of Industry, Tourism and Trade grants, an additional declaration will be added to the terms and conditions of all grants, requiring that the applicant confirms they are meeting the directions of the policy. The department may ask for proof to ensure it is being upheld.
Page last updated on 10 June 2022