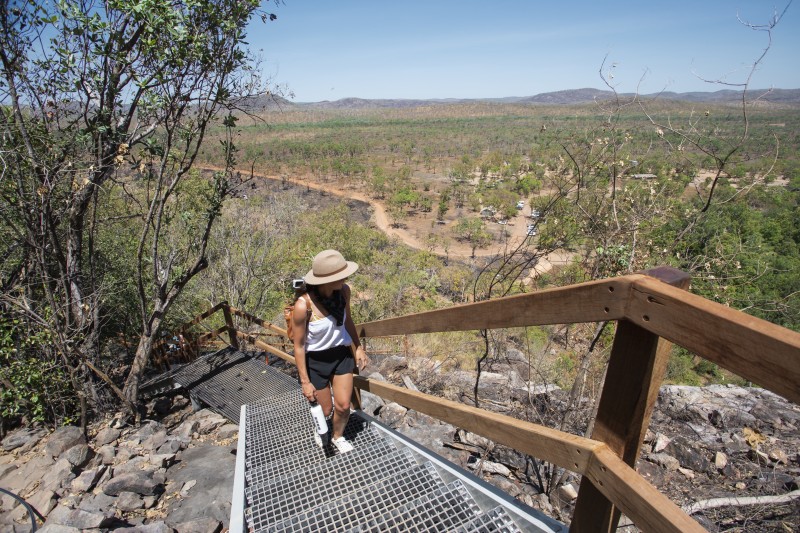 We promote the Northern Territory in the key international markets of the United Kingdom, Scandinavia, Germany, the Netherlands, France, Italy, Japan, Greater China, Singapore & Malaysia, India and the United States of America.
Through our international marketing efforts and strategies, we aim to increase international visitors to the Northern Territory and encourage them to stay longer, explore our regions and spend more.
To achieve our goal to grow overnight holiday visitor expenditure in the Northern Territory to $1.79 billion by 2030, we work collaboratively with industry and support local Northern Territory tourism businesses to market their product and experiences internationally.
Tourism NT's international marketing activity includes co-operative campaigns and promotions with distribution partners including airlines, wholesalers, online travel agents and inbound tour operators. Tourism NT also works with Tourism Australia to strengthen awareness of the Northern Territory in our shared markets.
To view a complete list of Tourism NT in market contacts, please download our PDF here.
International Marketing Updates for 2019
Find out more about our key international markets from our International Marketing Updates and International Market Factsheets here.
Australian-Based International Marketing
Tourism NT also runs tactical campaigns for international travellers residing on the East Coast including working holiday makers. For more information on our Australian-based international marketing, email [email protected].
Trade Training
Tourism NT representatives conduct regular destination training and updates to help the international travel trade promote and sell NT tourism products.
Get involved
To grow your international business, learn how to get involved with our international market opportunities here.
More information
For more information, contact us below.
International Marketing
Tel: +61 8 89993900
Email: [email protected]
Page last updated on 30 March 2020