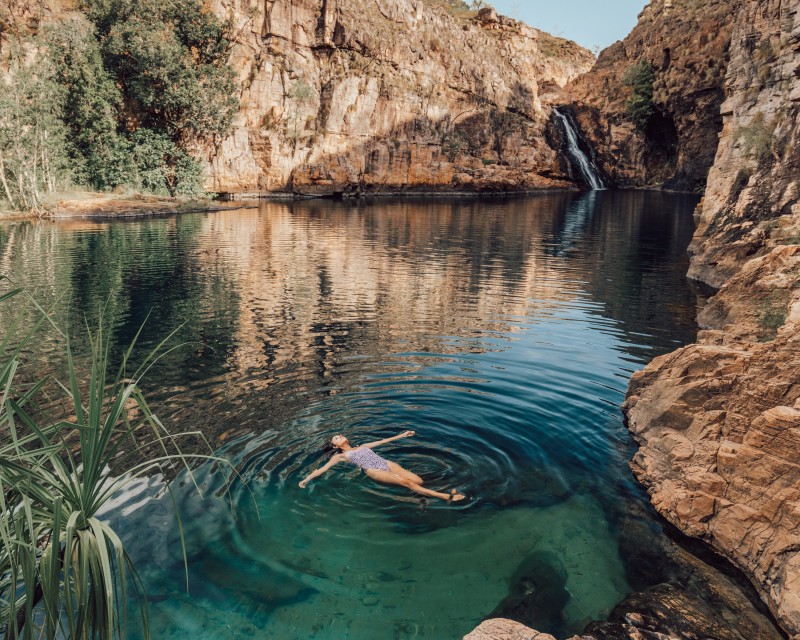 Through our international marketing efforts and strategies, we aim to increase international visitors to the Northern Territory and encourage them to stay longer, explore our regions and spend more.

We promote the Northern Territory in the key international markets of the United Kingdom, Germany, France, Italy, Japan, Greater China, Singapore and North America. However, while we currently maintain a presence in these markets, our level of activity has been significantly curtailed as a result of the Covid-19 impacted operating environment, with international investment diverted to the domestic market where we continue to stimulate travel to the Northern Territory. In the lead in to the resumption of international travel, Tourism NT will up-weight resourcing in a scalable fashion, working with Tourism Australia and key industry stakeholders to stimulate travel from returning source markets.
To achieve our goal to grow overnight holiday visitor expenditure in the Northern Territory to $1.79 billion by 2030, we work collaboratively with industry and support local Northern Territory tourism businesses to market their product and experiences internationally.
Tourism NT's international marketing activity includes co-operative campaigns and promotions with distribution partners including airlines, wholesalers, online travel agents and inbound tour operators. Tourism NT also works with Tourism Australia to strengthen awareness of the Northern Territory in our shared markets.

Our international teams are available to provide market intelligence to assist and inform operators. For further information please contact International Marketing or download a complete list of Tourism NT international market contacts.
Australian-Based International Marketing
Tourism NT promotes tactical marketing campaigns to international youth travellers residing on the East Coast of Australia, including working holiday makers. For more information on our Australian-based international marketing campaigns and how to get involved, email [email protected]
Get involved
Tourism NT representatives in each of our key markets conduct regular destination training and updates to educate international travel trade to promote and sell Northern Territory tourism products.

To grow your international business, and find out more about Tourism NT trade initiatives and international market opportunities, please visit our Trade Marketing page.
More information
For more information, contact Danielle Thomas and the International Marketing team:

Tel: +61 8 8999 3900
Email: [email protected]
Page last updated on 16 January 2023