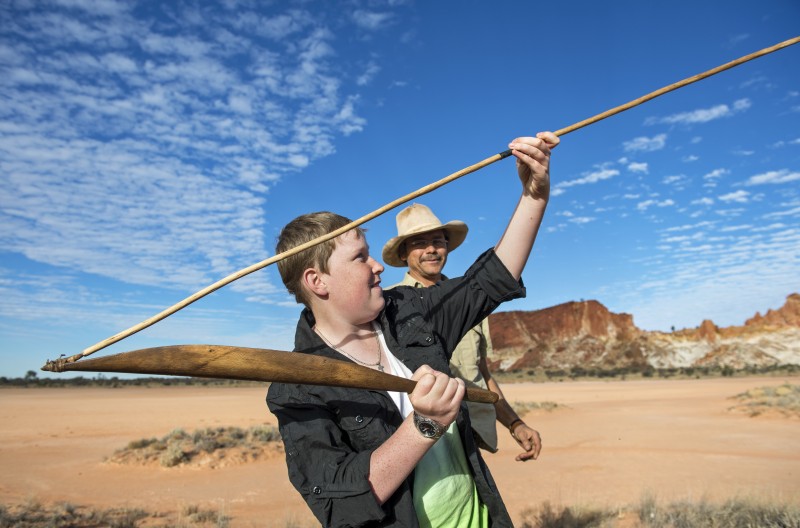 Each year, Tourism NT assists local businesses to market themselves through a number of trade events. These programs bring operators face-to-face with tourism buyers as an opportunity to learn more about the Northern Territory, and our products.
Take advantage of these events to attract new customers and ensure your business is marketed effectively around Australia.
NT Muster
NT Muster is Tourism NT's annual domestic roadshow.
NT Muster is an opportunity to promote your product to over 450 domestic frontline travel agents, travel wholesalers, product managers, Online Travel Agents (OTA's) and Inbound Tour Operators (ITO's).
In 2020, NT Muster was held in three major cities:
Melbourne – Tuesday, 10 March 2020
Brisbane – Wednesday, 11 March 2020
Sydney – Thursday, 12 March 2020
For more information, contact [email protected].
NT Round Up
NT Round Up is an annual domestic trade event where Tourism NT, in conjunction with our domestic wholesale partners, invite up to 40 domestic travel agents and reservations staff to experience the Northern Territory first hand.
The format of the event includes one full day workshop of product training, enabling up to 40 accredited NT tourism operators to educate the agents directly about their product during 10-minute table top appointments. The following day agents will depart on a 'mega famil', gaining vital knowledge and understanding about the NT from a consumer's perspective.
Due to the current COVID-19 situation, NT Round Up has been cancelled for 2020. The Trade and Industry team are working on other projects to help promote NT operators to trade.
For more information contact [email protected].
Northern Territory Business Events
Northern Territory Business Events also hosts a number of trade events and famils tailored for local operators in the business events industry and related supply chain.
Find out more about Northern Territory Business Events opportunities
Page last updated on 04 September 2020