ATE21 - Tropics Meets the Outback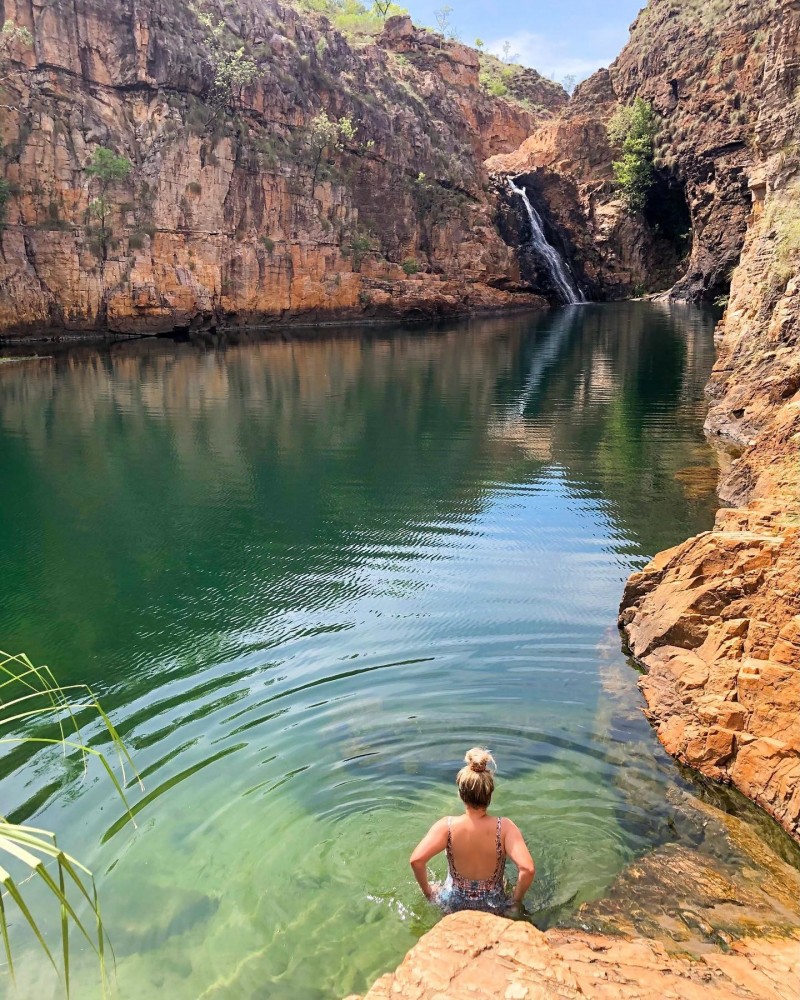 Darwin / Kakadu / Katherine - 6 Nights, 7 Days
Familiarisation Description
Your tropical Top End adventure begins in Darwin, the Northern Territory's vibrant capital city. Start your journey taking in one the spectacular Top End sunsets on-board a Darwin harbour cruise before hitting the road and experiencing the highlights of the Nature's Way drive.  
Journey to where the "Tropics Meets the Outback", Nitmiluk National Park, famous for the stunning Katherine Gorge.  Then it's off to dual World Heritage-listed Kakadu National Park - the jewel of the Top End.  In Kakadu we'll learn about Aboriginal culture that dates back more than 50,000 years; take to some of the great bushwalking trails; and cruise the famous rivers and billabongs teeming with wildlife including birds, water buffalos, brumbies and the mighty saltwater crocodile.   
We look forwarding to having you in the NT!
Below is a day by day breakdown of your "Tropics Meets the Outback" itinerary.
All meals and snacks are included as part of this itinerary, at no extra cost.
Below are several flight options arriving into Darwin and subsequently departing Darwin following this familiarisation.
Flights into Darwin – Monday 31 May
Perth to Darwin
VA1433 0855 – 1400 (3H35M) DIRECT FLIGHT
QF850 1100 – 1555 (3H25M) DIRECT FLIGHT
Adelaide to Darwin
JQ 0640 – 1020 (3H40M) DIRECT FLIHT
QF1956 / QF1961 1325 – 1815 (4H50M) VIA ASP
Melbourne to Darwin
QF836 0815 – 1215 (4H30M) DIRECT FLIGHT
QF406 / QF1952 0630 – 1230 (6H30M) VIA SYD
VA309 / VA449 0710 – 1350 (7H10M) VIA BNE
Brisbane to Darwin
JQ674 1535 – 1910 (4H5M) DIRECT FLIGHT
QF824 0830 – 1210 (4H10M) DIRECT FLIGHT
VA449 0950 – 1350 (4H30M) DIRECT FLIGHT
Sydney to Darwin
QF840 0830 -1230 (4H30M) DIRECT FLIGHT  
VA909 / VA449 0700 – 1350 (7H20M) VIA BNE
Darwin to Sydney - 6 June
Sunday 6 June 
QF841 13:20 – 18:00 (4H10M) DIRECT FLIGHT

QF825 / QF547 (via BNE) 12:55 – 19:15 (5H50M)
QF825 / QF549 (via BNE) 12:55 – 19:45 (6H20M)
QF825 / QF551 (via BNE) 12:55 – 20:15 (6H50M)
QF837 / QF482 (via MEL) 13:00 – 19:55 (6H25M)
Page last updated on 11 May 2021