ATE21 - Best of the Red Centre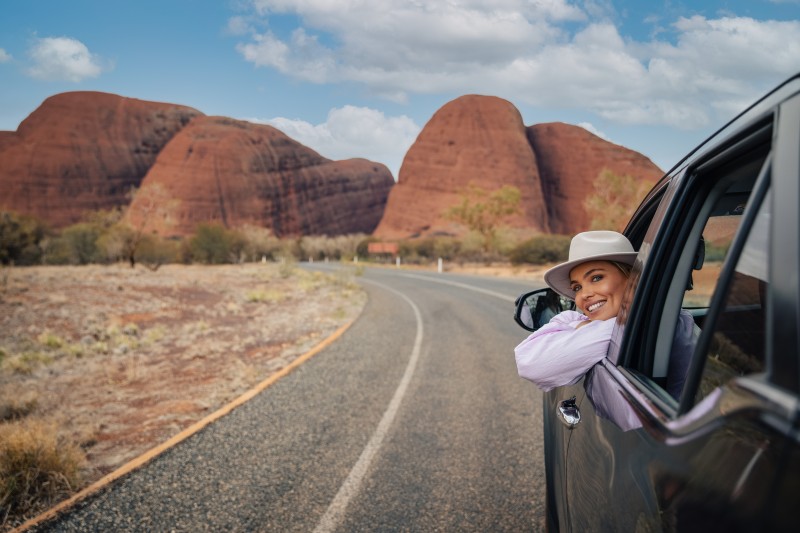 Best of the Red Centre - 4 Nights, 5 Days
Your journey starts in the spiritual heart of Australia, World Heritage-listed Uluru-Kata Tjuta National Park. Marvel at one of the greatest natural wonders of the world, as we tour around the base of Uluru and hear the stories that've been passed down by generations. You will also get to explore magnificent Kata Tjuta, meaning 'many heads' in the local language. Sleep overnight in permanent tented accommodation or under a blanket of millions of stars, if you choose. 
Travel on to another Red Centre wonder, Kings Canyon - Watarrka National Park. Take in the spectacular cheer cliffs and ancient cycad palms on the Kings Canyon Rim Walk, before retiring to your glamping tented accommodation at Kings Creek Station. 
You final stop will be the pioneering outback town of Alice Springs where you will have the opportunity to get close to the iconic Red Kangaroos at the Kangaroo Sanctuary and take a balloon flight over the outback!  
Below is a day by day breakdown of your "Best of the Red Centre" itinerary.
All meals and snacks are included as part of this itinerary, at no extra cost.
Below are several flight options arriving into Uluru and subsequently departing Alice Springs following this familiarisation.
Flights into Uluru – Wednesday 2 June
Perth to Uluru
No connections 
Adelaide to Uluru
JQ761 / JQ660 0620 – 1340 (7H20M) VIA SYD
Melbourne to Uluru 
JQ664 0850 – 1125 (3H5M) DIRECT FLIGHT
Brisbane to Uluru
JQ815 / JQ660 0635 – 1340 (7H35M) VIA SYD
Sydney to Uluru
JQ660 1035 – 1340 (3H35M) DIRECT FLIGHT
Page last updated on 11 May 2021