Tourism Brand Campaign inspires Aussies to Seek Different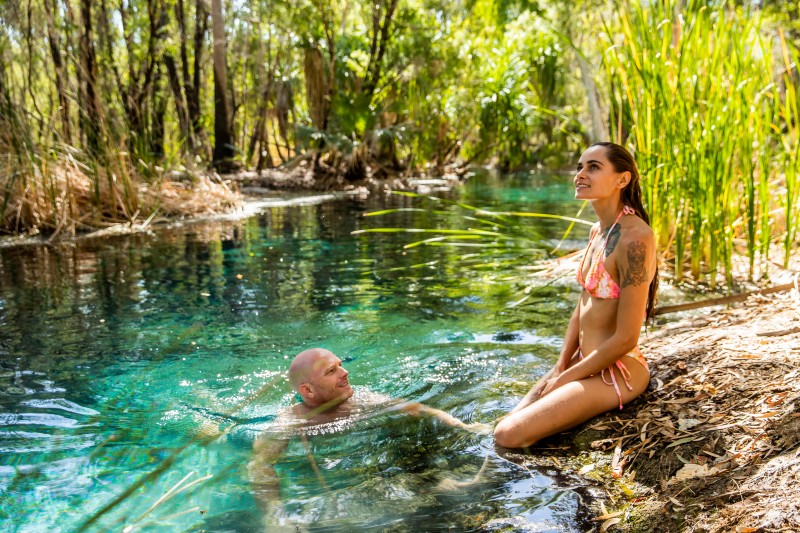 A new Tourism NT domestic awareness building campaign to inspire Australians to seek different and holiday in the NT is being rolled out around the country with advertising in market to the end of April 2021.
In line with the Tourism NT brand which promotes the Northern Territory as 'Different in every sense', the 'Seek Different' campaign has been designed to create awareness of the Northern Territory as a holiday destination as well as drive bookings with domestic travel intenders.
The campaign launched with a two minute film created for cinemas, with 1 minute, 30 and 15 second television commercials to air on Channel 9 & 9Now, Channel 10, SBS as well as online channels including Facebook, Instagram, TikTok and You Tube. From today, 1 March the 'Seek Different' campaign will be taken up another notch with advertisement wraps on all major newspapers in Melbourne, Sydney, Brisbane and Adelaide ensuring every Australian will know that in 2021 if you seek different, then the NT is the holiday for you.

The vision features the Territory's natural attractions, nature and wildlife, to adventure experiences in all of the NT's regions. From the Kings Canyon Rim Walk and Mountain Biking Trails in the Red Centre, to swimming in our Top End natural waterfalls and springs, to rock art and scenic flights to view our spectacular landscapes.
The Territory's favourite broadcaster Charlie King, OAM lends his signature voice to the campaign voicing the television and social videos, produced by creative agency KWP!, with direction from Mark Toia and assisted by NT based production house Pendulum, and local photographer Helen Orr. Local casting agency CastAway NT sourced Territorians to be the talent featured in the campaign.
The Territory will then be on full blast for a three week-long promotion on Channel 10's The Project commencing 8 March with pre-filmed segments featuring regular guest Jan Fran experiencing the Territory first-hand. This will also include a live cross on 11 March with Australian drag queen Courtney Act who will co-host the show live from Alice Springs prior to the FABalice Festival, taking place from 12 – 14 March 2021. 
The campaign will partner with Qantas and Tripadvisor to provide enticing deals for Australians to plan and book their holiday to the NT. 
To learn more and get involved click here
Page last updated on 01 March 2021