Get ready for Round 2 Territory Tourism Vouchers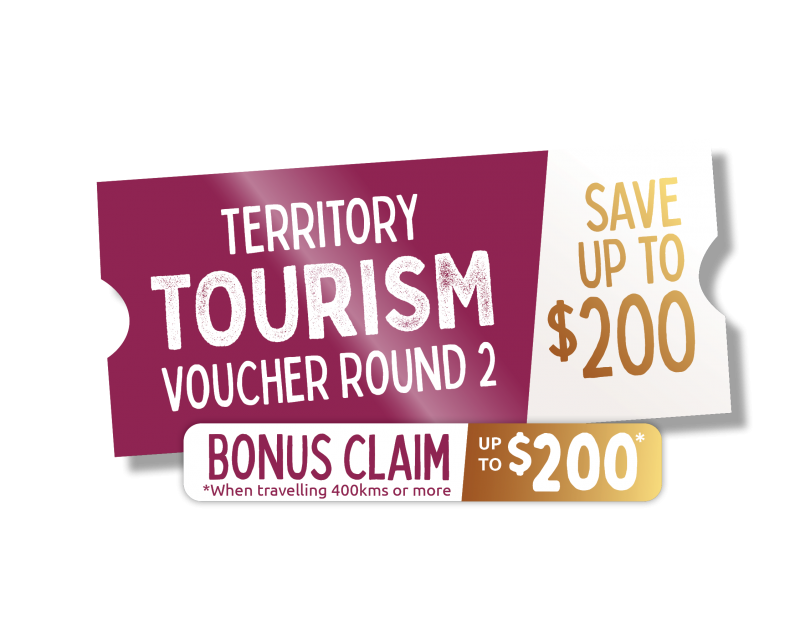 With round 1 of the Territory Tourism Voucher generating more than $9.6 million so far, Territorians can get excited about round 2, which will open on the evening of Monday 2 November.
From 8pm on Monday 2 November, Territorians can go online to www.territoryvoucher.nt.gov.au to register for their $200 voucher, redeemable on a $1 for $1 basis. Importantly for round 2, vouchers will only be valid for 14 days from issue of voucher (not 30 days). Travel must be completed by 31 January 2021.
Round 2 vouchers work in almost the same way as round 1 however with a bonus claim option now included that gives an additional $200 off, based on a $1 for $1 investment, for travel that is 400km from your place of residence. 
To be eligible for the bonus claim the booking will need to meet a set criteria. Territorians will need to register online at www.territoryvoucher.nt.gov.au/claim-my-bonus within 7 days of receiving the booking confirmation. If successful, the NT Government will pay the eligible reimbursement fee after completion of travel.
Page last updated on 26 October 2020