10 Year Aboriginal Tourism Strategy released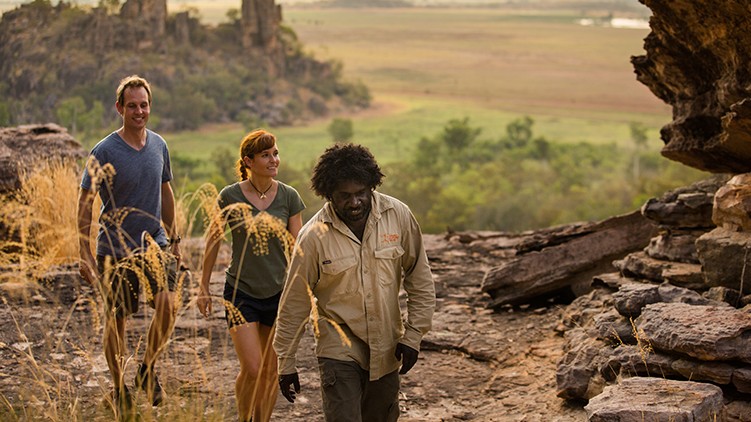 The NT will establish itself as the premier destination for Aboriginal culture following the release of a new Aboriginal Tourism Strategy.
The Northern Territory Aboriginal Tourism Strategy 2020-2030 sets a vision for the Territory to strengthen its position as the undeniable leader in Aboriginal cultural tourism.
The Strategy will be backed by a $400,000 investment to support Aboriginal-owned tourism businesses.
The NT Government will roll out a range of dedicated activities including a grants program to support Aboriginal-owned tourism businesses with small infrastructure works, interpretation work and planning; mentoring and training; and improved measures and reporting tools to track the success of the Strategy.
Over the next ten years, the Strategy will guide the growth of Aboriginal tourism including economic development and employment opportunities for Aboriginal Territorians on their own country.
The Strategy's key aims are to:
Enhance knowledge of the NT's Aboriginal cultures throughout the tourism industry;
Leverage the Territory's market position and monitor the sustainability of the Aboriginal tourism sector;
Lead the development of the sector in partnership with Aboriginal people and operators to deliver cultural and economic benefits for Aboriginal people;
Develop the skills and knowledge of Aboriginal people and tourism businesses in the sector;
Work with partners to develop appropriate infrastructure for visitors to regions; and
Better plan, market and showcase the sector to drive future sustainable Aboriginal tourism growth.
Development of the Strategy was guided by the Aboriginal Tourism Advisory Council and is the result of extensive consultation with Aboriginal people and organisations, and the wider tourism industry.
Find out more about the Northern Territory Aboriginal Tourism Strategy 2020-2030 here.
Page last updated on 10 January 2020