Works begin on three Nitmiluk projects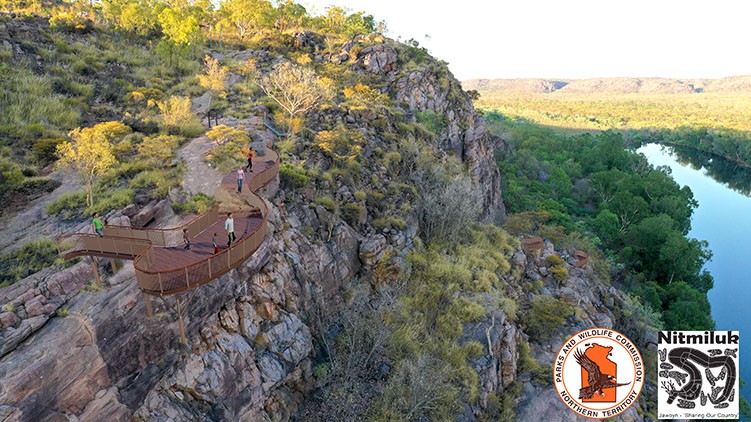 Three Turbocharging Tourism projects are now underway in Nitmiluk National Park.
New mountain bike hub shelters and trails are being constructed as part of the NT Government's Mountain Bike Master Plan to establish the NT as the adventure riding capital of Australia.
Baruwei Lookout is receiving an upgrade with construction underway of new stairs crafted from natural rock. The Lookout will be expanded to accommodate more people and a new platform will be constructed at the halfway point on the stairs.
The projects are part of the Territory Government's $5.5 million Turbocharging Tourism investment to enhance visitor offerings in the Park. The $5.5 million Turbocharging Tourism investment in Nitmiluk National Park is in addition to the Territory Government's $10 million infrastructure investment in the Park.
This investment has funded a visitor centre upgrade, improvements to the steps between the first and second gorge, a new causeway over the Katherine River, and a new jetty, which is due for completion in coming weeks.
Page last updated on 14 February 2020