Turbocharging Tourism at Hermannsburg Historic Precinct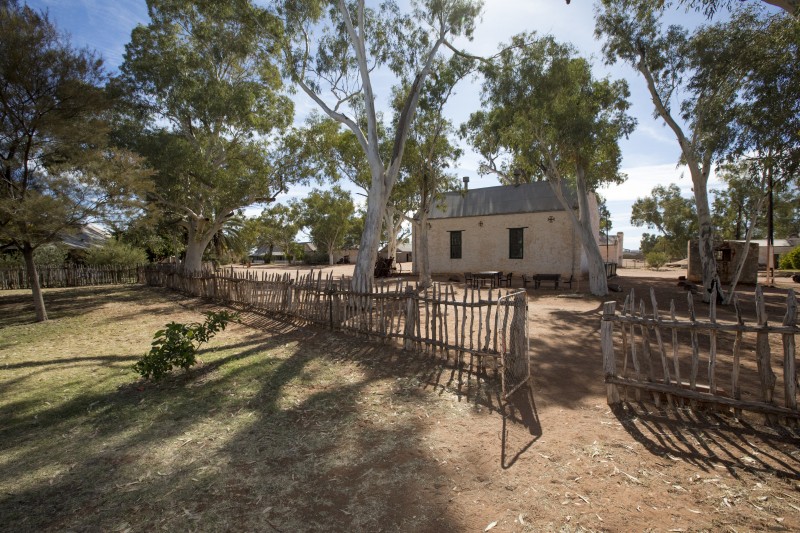 Refurbishment and landscaping works are continuing within the Hermannsburg Historic Precinct, a cornerstone attraction for visitors to the West MacDonnell region, with the $1.5 million tender awarded to Alice Springs company Nicholl Constructions.
The upgrades are part of the Territory Government's $3.5 million Turbocharging Tourism investment and Stage One of the Five Point Plan to boost the region's popular attraction, showcasing the historical significance of the site.
The Precinct is one of only five nationally listed NT heritage sites and the Hermannsburg Region (Ntaria) is well known as the home of artist Albert Namatjira, with an extensive history between German missionaries and local Aboriginal people. 

Restoration of the Precinct aims to create exciting new experiences and activities to help drive increased visitation from locals and tourists. Over 17,000 visitors visit the Precinct each year with projections of 30,000 to 40,000 visitors annually within the next five to six years.
The Territory Government is committed to preserving and enhancing this incredible region and piece of Territory history to maximise tourism opportunities for the local community and the region. All works are proceeding in consultation with Traditional Owners and with appropriate Aboriginal Areas Protection Authority and Central Land Council approvals.
Nine of the existing sixteen buildings will undergo significant restoration works, including stonework restoration, timbers and roofing renewal, utility upgrades in addition to landscaping upgrades to better cater for visitor movement around the site.
The upgrades follow salt extraction works completed last year by local masonry experts, Centralian Masonry.

The area will also receive new contemporary display materials to better share the history and stories of the Lutheran Mission and Aranda people.
Page last updated on 19 June 2020