Travel like a local with The Get Outsiders Series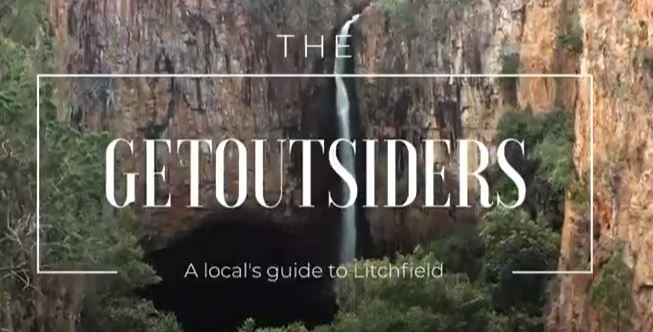 Following the success of the third series of The Get Outsiders which featured local travel tips on the Red Centre Tourism NT has launched a fourth series giving the inside scoop on more of the Territory's destinations.
The new series distributed across Facebook, Instagram and YouTube includes local travel tips and travel information to some of the Top End's most sought after destinations including Litchfield National Park, Kakadu National Park, East Arnhem Land and the Tiwi Islands.
Targeting domestic travel intenders the first video in the series takes us to Litchfield National Park with local Darwin photographer Nathan Lewis to check out the waterfalls, nature and activities on offer in possibly the Territory's best kept secret swimming spots.
Viewers will also get to meet Kakadu local Aysha Alderson, a young Aboriginal artist and arts worker at the Marrawuddi Art Gallery who shares her guide to Kakadu, from where to buy authentic local Aboriginal art to sharing her family's connection to country.  
Heading over to East Arnhem Land we meet local Arian (Djambatji) Pearson, a former tour guide and member of the popular band East Journey and current Chairman of Lirrwi Tourism. With a passion for community development and sustainable tourism Arian is passionate about the region and its people, helping other local artists follow their dreams as a producer for The Mulka Project. 
Finally we travel to the Tiwi Islands to experience the Tiwi's with local Traditional Owner Ron Poantimilui, a former tour guide and footballer for NT Thunder and the Tiwi Buffalos.
To view the series visit northernterritory.com/locals-tips
To share with friends and family follow @northernterritoryaustralia on Facebook and @NTaustralia on Instagram.
Page last updated on 22 June 2021