Tourism sale to entice visitors to the NT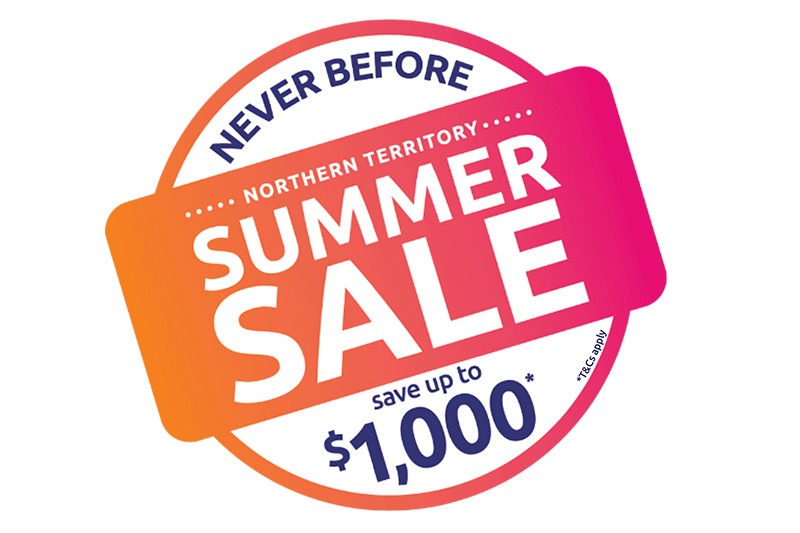 As the Territory moves towards the traditionally low tourist season, Tourism NT will launch its biggest summer conversion based tourism campaign ever, from 1 October to 31 March 2021.
Designed to incentivise demand for the NT over the summer period, the $5 million NT Summer Sale campaign will partner with all Australian shop front travel retailers including Holidays of Australia, Helloworld and Flight Centre.
Consumers will be offered a set discount of $200 off for every $1000 spent on an NT booking made through these partners (up to a maximum of $1000 discount). It will be valid for bookable flights, accommodation, tours and attractions or hire vehicle.
Bookings must be made between 1 October 2020 and 31 March 2021 with travel also within these dates.
The tourism industry has been one of the hardest hit due to the global COVID-19 pandemic, with continuing border changes affecting each state, contributing to a slower take up of visitor travel.
Tourism NT research demonstrates that over the past six months, consumers are increasingly feeling the need to travel, with 'itchy feet' from isolation or border restrictions.
Many would-be travellers are also indicating their interest in taking different types of trips, trips where they feel safe, that might be closer to home, in a place that offers ample space to enjoy nature and wildlife, Aboriginal culture, adventure and one-of-a-kind experiences – something the Territory offers in spades.
Holidaymakers across Australia will be presented with deals that can't be missed. For Territorians, this is a great time to encourage friends and family who can travel to the Northern Territory to holiday here, which in turn will boost our local economy. 
Find out more > northernterritory.com/summer-sale
More information for tourism operators > https://www.tourismnt.com.au/marketing/domestic-marketing/current-campaigns/summer-sale
Page last updated on 29 September 2020