Tourism NT launches Time to be a Territorian campaign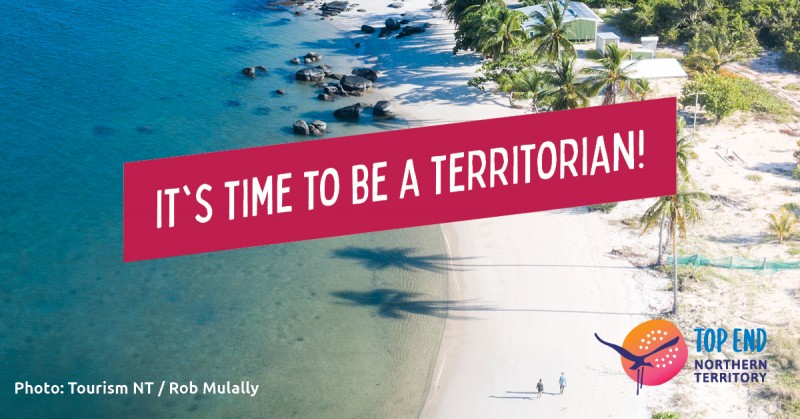 Our new intra-Territory campaign encouraging locals to get out and enjoy their backyard kicks off this weekend.
The 'Time to be a Territorian' campaign is one of the first steps towards supporting the local tourism sector while NT borders remain closed. 

Following the Northern Territory Government's announcement that biosecurity restrictions will be removed from Friday 5 June, the new campaign will encourage locals to support their mates, their neighbours and their relatives who work in the tourism sector, which has been globally impacted as a result of COVID-19.

Every dollar spent in a local business will circulate through the local economy, a dollar spent in the NT stays in the NT and benefits all Territorians.
The intra-Territory campaign is the first step in a planned marketing approach which will be launched in stages as further restrictions are eased, enabling tourism businesses to sustainably start to open their doors, with the next steps being to build tourism demand across the country ensuring that the Territory's tourism industry can fully recover as soon as border restrictions allow travel to resume.

With many tourism operators still planning their reopening schedule, the campaign is partnered with regional tourism organisations, Tourism Top End and Tourism Central Australia, who are best placed to provide advice on exciting experiences that locals may not be aware of that can be booked in local regions.

Find out more and how to get involved.
Page last updated on 23 May 2020