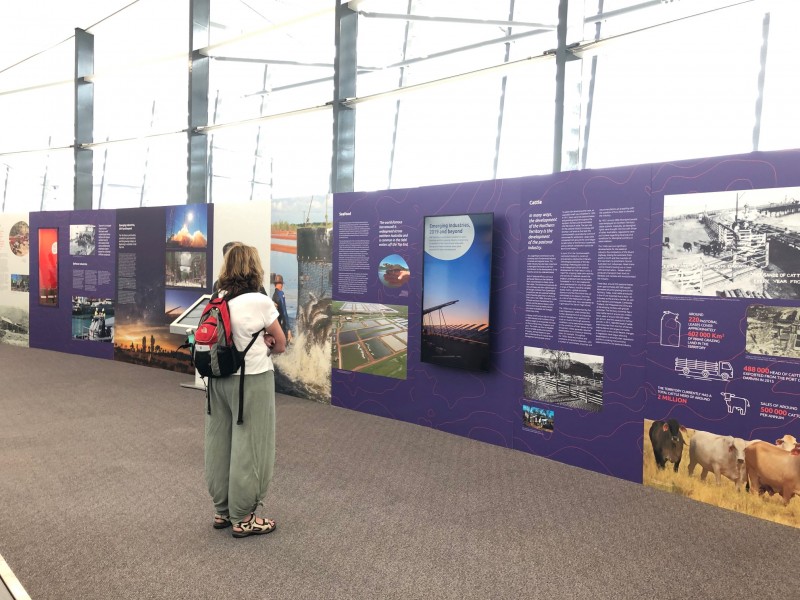 Delegates from across Australia have attended an NT Tourism Investment Forum as part of the Arafura Games.
The forum was part of the Games Business Engagement Program and included a roundtable, networking opportunities and site visits.
Around 30 delegates heard from a range of speakers across government portfolios, including the Department of Tourism, Sport and Culture; the Department of Trade, Business and Innovation; and the Department of the Chief Minister.
They also listened to a presentation about the redevelopment of Jabiru and the future of Kakadu National Park.
Sam Day, partner at Mandalay Capital, said the event was very informative.
"We saw it has been a tough decade for the Territory when it comes to arrivals figures, but the government is taking plenty of positive initiatives and I got a real sense of confidence," he said.
"I liked the plans to reinvigorate the CBD by building a new campus for Charles Darwin University in town. Darwin is traditionally a quieter CBD, but injecting 10,000 students into the mix will make it a more dynamic place.
"I have never been to Kakadu or Jabiru, but it sounds as if there is a positive framework in place to turn things around out there too."
Mandalay Capital is a private investment firm with assets worth $1 billion. Those assets are largely in hotels, residential and commercial real estate.
Director of Tourism Investment Attraction for the NT Government's Department of Tourism, Sport and Culture, Daryl Hudson, said the event was an important opportunity to spread the word about investment opportunities in the Territory's tourism sector.
"It is important for prospective investors to have confidence in the Northern Territory as an investment option," he said. "The landscape is highly competitive and investors have a lot of choice. The more we can get the word out about all that is in the pipeline across all industry sectors, the more confident investors will be about getting behind the many projects we have that are open to private investment.
"The commitment by the NT Government to improving the visitor's experience in the NT was an important message we wanted to convey to attendees. I believe they went away confident we are heading in the right direction with our 2030 Industry Development Strategy."
Page last updated on 09 January 2020