Territory tourism to welcome back cruise industry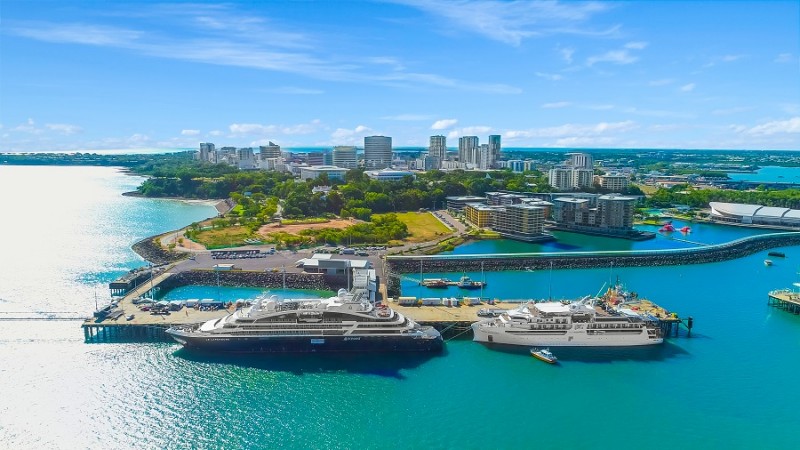 Cruise ships will once again return to Top End waters, reigniting a multi-million dollar industry for the Territory.
The Australian Government announced it will lift the Biosecurity declaration on 17 April to enable the cruise industry to safely resume in Australia.
This decision will provide a massive boost to the local economy, with cruise ships generating around $60 million of annual expenditure within the Territory prior to COVID-19.  
A number of international expedition cruise operators have already indicated they would like to be part of the 2022 Northern Australia cruise season, which will enable expedition ships to visit the Territory once again.
This is a fantastic outcome for Australians who still hold bookings on Northern Australia voyages, as well as for local businesses and Aboriginal communities who service and receive revenue from the cruise industry.
The Territory has measures in place in readiness for the recommencement of cruising. The NT Chief Health Officer has released an updated Direction for both Australian and international flagged cruise ships operating in Territory waters, which permits cruise ships with up to 350 persons – passengers and crew. As part of the safety measures, all cruise vessels operating in the Northern Territory are required to have a COVID management plan approved by NT Health prior to commencing voyages in Territory waters, and are required to visit Darwin as their first Port in the Territory.
Cruise companies also have strict regimes around pre-boarding and disembarkation, along with infection prevention and control. This includes requirements that cruise passengers be vaccinated, undertake COVID tests prior to travelling and that anti-virals are carried on-board vessels.

Quotes from Sarina Bratton AM, Chair Asia Pacific PONANT:
"PONANT applauds this decision to allow our operations in Australian waters to re-commence and thank the Northern Territory Government for leading the push to allow our small expedition ships to return to Australia and seasonally homeport in Darwin. "
"The international expedition sector is a major contributor to Indigenous Australians along the Kimberley coastline, and significant contributors to the tourism economies of both the Northern Territory and Australia's North West."
Page last updated on 15 March 2022