Territory Tourism Vouchers Snapped up in Record Time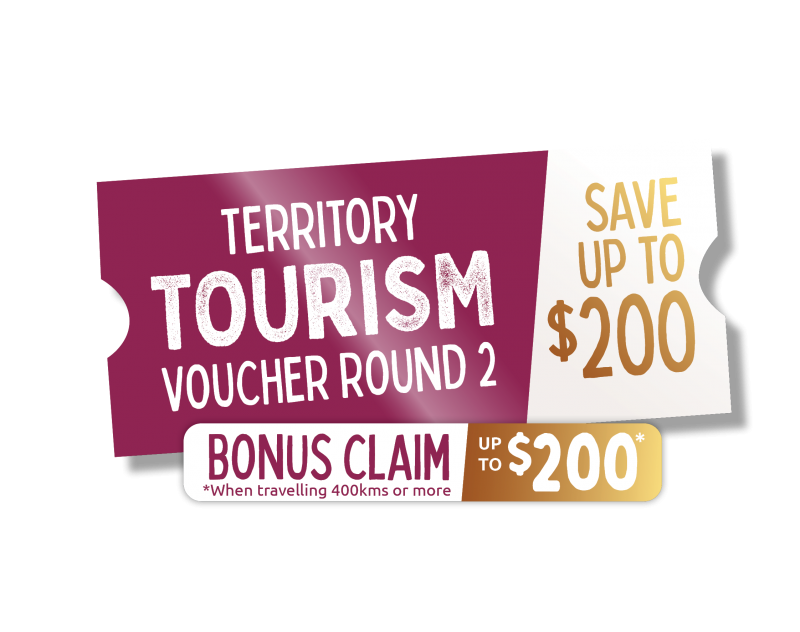 Territorians were ready and waiting for the 8pm Territory Tourism Vouchers to go live with vouchers fully subscribed in a matter of hours.
The popular COVID-19 stimulus measure benefits those in our tourism industry who have been hard hit by the pandemic and also supports jobs across the tourism and hospitality industries. 
Registrations for the voucher opened at 8pm last night and there were 26,700 unique visitors to the website in the first hour. This was almost 10 times the traffic experienced in Round 1. This level of traffic to the website caused extended wait times for people registering, with Territorians rushing to support the local tourism and hospitality industry resulting in some delays. 
Territorians will start to receive their vouchers from 4 November in a staggered approach, so those who don't instantly receive a voucher shouldn't stress. 
All eligible registrants will receive their voucher within 7 days.
Vouchers must be redeemed within 14 or less days from date of issue, with travel to be undertaken by 31 January 2021.
For the first time in this new round, those who secured a voucher are eligible for an additional $200 redeemable post-travel for eligible trips over 400km from home address, in order to encourage Territorians to adventure further from home. 
If you missed out, you can still register for the waitlist on territoryvoucher.nt.gov.au. 
Tourism NT will monitor redemption and release vouchers to those on the waitlist as soon as possible.
If you have contacted Tourism NT via the form on the website regarding issues with your registration, the team will be in contact with you within 24 hours.
For more information, go to territoryvoucher.nt.gov.au.
Page last updated on 04 November 2020