Territory Tourism Vouchers to Rollout for Vaccinated Territorians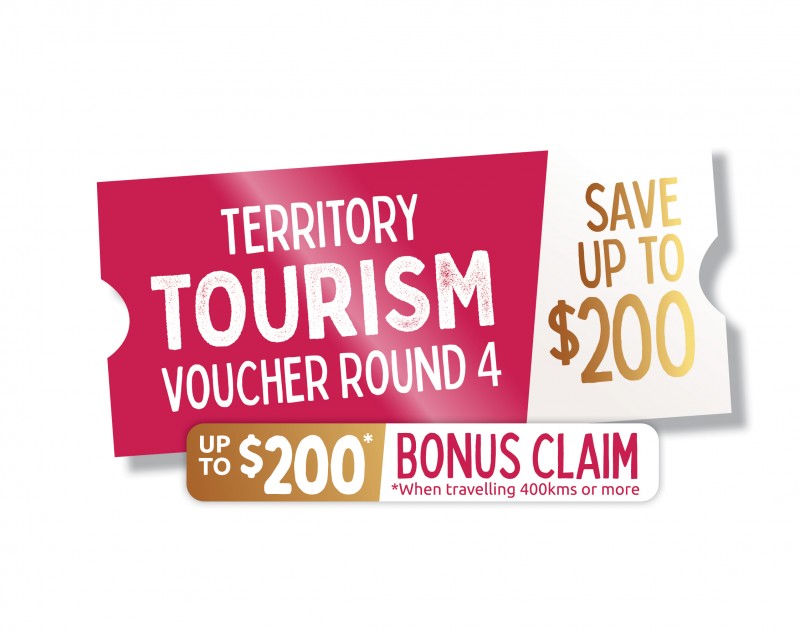 The next stage of Territory Tourism vouchers are on track to be released to locals on the waitlist from next week.
The terms and conditions for round four of the Territory Tourism Voucher scheme have been updated to stipulate that vouchers are available to Territorians who are fully vaccinated.  
Waitlisted Territorians will begin to be contacted this week to seek confirmation that they are fully vaccinated. They will be required to upload their COVID-19 Australian Government vaccination information to receive their voucher.
Priority will be given to those based on the initial registration timing.
Eligible Territorians who receive a voucher are required to book within 14 days and complete their booking by 31 January.
Territory Tourism vouchers are valued at $200 and can be used on multiple experiences in the Top End, Red Centre, Katherine and Barkly regions.
Like previous rounds, incentives remain for those who travel more than 400km as part of a single journey for their booking with a $200 bonus claim redeemable.
Check out bookable tourism products on one of the NT's visitor information centre websites Tourism Top End, the Katherine Visitor Centre or Tourism Central Australia.
For more information visit territoryvoucher.nt.gov.au
Page last updated on 12 November 2021