Territory Tourism Vouchers return this October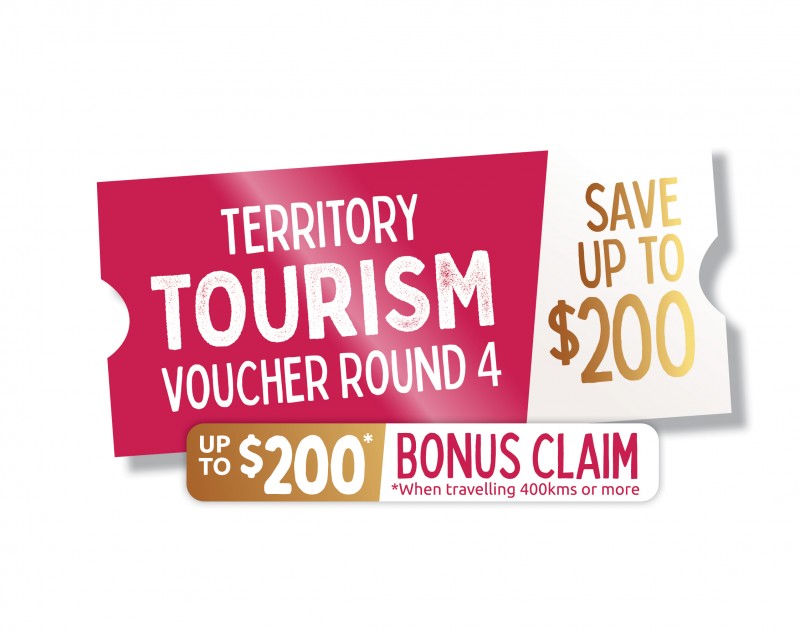 The highly anticipated Territory Tourism Vouchers are back with Territorians dreaming of an NT holiday able to register to receive a $200 voucher from 8pm, Monday 4 October 2021.
Valued up to $200, the vouchers are redeemable on a $1 for $1 basis and can be used on multiple tourism experiences in the Top End, Red Centre, Katherine and Barkly regions. 

Just like the previous Territory Tourism Voucher rounds, vouchers can be used on multiple tourism experiences, but only if they are booked in the one transaction with any unused funds returned to the funding pool for Territorians on the waitlist.

The first step is to plan your holiday and tourism experiences by checking out the bookable tourism products including hot deals and packages on one of the NT's visitor information centre websites Tourism Top End, the Katherine Visitor Centre or Tourism Central Australia.

Territorians who receive a voucher are required to book within 14 days with all travel and experiences to be completed by 31 January 2022.
In round three everyone that registered, whether they were first to put their name down or last, was issued a voucher allowing more Territorian's to benefit from the scheme.

To encourage bookings in all of our regions Territorians who travel a little further afield will once again be able to apply for an additional $200 bonus claim redeemable on a $1 for $1 basis for those who travel over 400 kms to the product booked as part of a single journey (not including their return leg).

The Territory Tourism Voucher is open to all Territorians aged over 18. To register for a Territory Tourism Voucher visit territoryvoucher.nt.gov.au from 8pm, 4 October 2021.
Page last updated on 24 August 2021