Singapore Route to the Comeback Capital Returns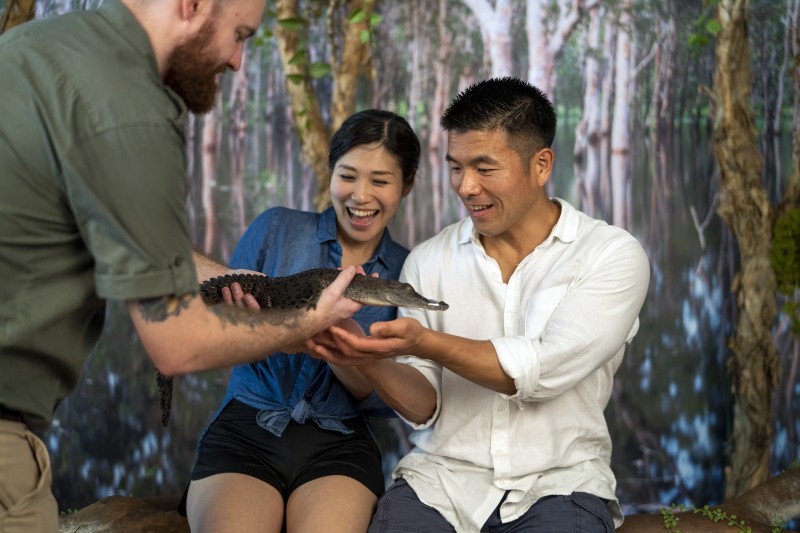 Jetstar Asia is set to resume its regular services between Singapore and Darwin following a two year hiatus with the first flight scheduled to touch down in Darwin tomorrow morning at 4.45am, 21 Dec 2021.
The popular route was first launched in 2008 with Jetstar Asia flying more than 1.2 million visitors between Darwin and Singapore during that time.
The return of the Singapore and Darwin service is the first regularly scheduled commercial flight from Southeast Asia to Darwin and marks the beginning of the Northern Territory's international tourism recovery since the COVID-19 pandemic.
Visitors coming to the Territory will be able to enjoy a different holiday where they can experience our incredible national parks and epic wildlife through plenty of summer activities in the Top End and Red Centre. Holiday inspiration is available on northernterritory.com
Fully vaccinated visitors are being welcomed back to the NT without quarantining provided they adhere to the following rules:
Complete a Border Entry Form before arriving in the NT
Have a negative PCR test up to 3 days before arriving in the NT and be able to show proof of the result on arrival
Have a PCR test within 3 days after arriving in the NT
Have a PCR Day test on Day 6 after arriving in the NT
You can travel anywhere in the Northern Territory except to an exclusion zone for the purpose of travel, within 14 days of your arrival to the NT. Exclusion zones are communities that have a full vaccination rate of less than 80 per cent for residents aged 5 years and over.
The Singapore and Darwin route will initially operate twice a week.
Quotes from Minister for Tourism and Hospitality Natasha Fyles:
"We welcomes the return of Jetstar Asia flights into the Comeback Capital and look forward to seeing our friends in Singapore enjoy what the Territory has to offer.
"This service represents the resumption of travel between Darwin and Singapore, providing a vital connection for tourism, business, education and trade."
"The Territory Government has worked with the Commonwealth to lead the safe repatriation of Australians throughout the pandemic and we are excited to see an international commercial flight route between Singapore and Darwin return.
Quotes from Jetstar Asia CEO Bara Pasupathi:
"It is exciting to relaunch services from Singapore to Darwin, marking the resumption of Jetstar Asia's direct link to Australia's Top End.
"We know our customers can't wait to travel again, so it is fantastic to once again offer two-way quarantine-free travel between Singapore and Australia's stunning Northern Territory.
"Since the launch of our direct service to Darwin in 2008, we have flown more than 1.2 million visitors between the two cities and the Northern Territory remains a must-see destination, offering awe-inspiring natural landscapes less than five hours from Singapore. And in return, we can't wait to welcome Australians back to the Lion City while also providing them access to Jetstar Asia's Southeast Asian network."
Quotes from Airport Development Group Acting CEO Tom Ganley:

"Darwin Airport is delighted to welcome the return of Jetstar Asia.

"These flights herald the reopening of international borders with Darwin playing a pivotal role.
"The Jetstar Asia flights are direct to Singapore and provide a critical link to Changi Airport's global network."
Page last updated on 21 December 2021