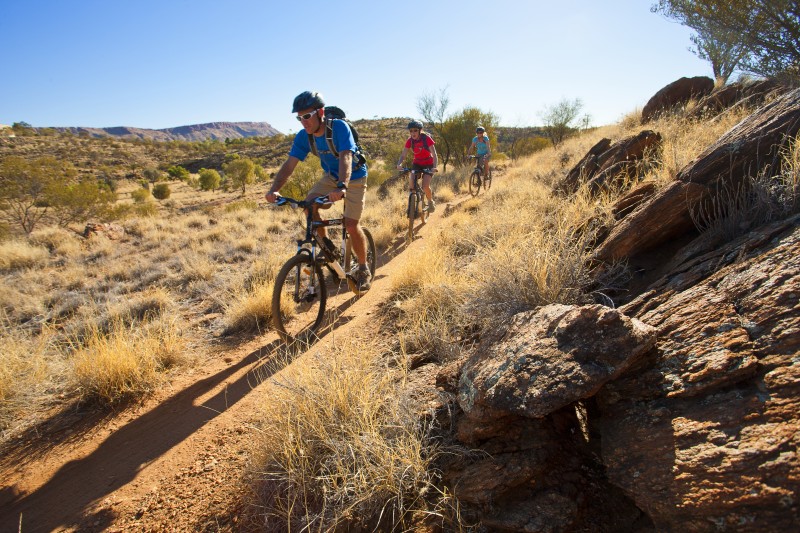 Alice Springs is solidifying its reputation as a mecca for mountain bike tourism and outdoor recreation with the opening of nearly 100km of upgraded mountain bike and shared-use trails.
The Territory Government's $800,000 investment into the trail network in Alice Springs is part of the Mountain Bike Master Plan positioning the Red Centre as a world-class destination for cycling and adventure tourism.
The trail network on the west side of Alice Springs now meets International Mountain Biking Association standards and connects up to existing trails in the Alice Springs Telegraph Station Reserve with 22 distinct trails of varying difficulty ratings, whether on foot or on two wheels.
Enhancements include two bike repair stations, full directional signage and supporting trail network map, and some shelters and seating.
Local contractors Tricky Tracks, the first dedicated trail construction business in the NT, delivered the upgrades with planning and design work carried out in partnership with the Alice Springs community including the CARR Mountain Biking Club.
Trail maps are available to download online with hardcopy foldout maps available from the Alice Springs Visitor Centre, the Trail Station Café at Alice Springs Telegraph Station and numerous bike shops and other retail outlets in Alice Springs.
Page last updated on 27 July 2020