Parrtjima lights up Alice Springs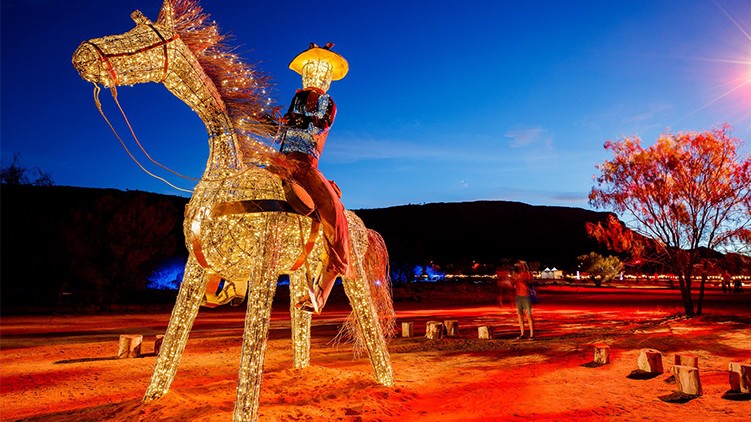 A record crowd has attended the opening weekend of Parrtjima – A Festival in Light in Alice Springs.
More than 2000 people attended the opening night of the free 10-day festival, which includes stunning artworks, large scale light installations, workshops, talks, talks, films and live music.
This year's Festival theme is 'Language Expressions' and highlights include an oversized maze, an illuminated tunnel and large handcrafted sculptures.
Internationally-acclaimed Australian hip hop artist Baker Boy and Australian singer-songwriter Moju Juju will also feature in this year's Parrtjima festival as part of the entertaining live music program.
Visitors can also immerse themselves in the stories, sounds and rhythms of Central Australia through talks, workshops, music and films included in the Knowledge Program, back again in 2019 following its popularity in 2018.
Through the Government's Turbocharging Tourism stimulus package, this year's event has been extended into the Todd Mall, which is expected to draw thousands of visitors into the CBD providing flow on benefits to local businesses.
Parrtjima – A Festival in Light 2019 runs from 5-14 April.
To find out more visit www.parrtjimaaustralia.com.au.
Page last updated on 10 January 2020