More NT Parks and Reserves to open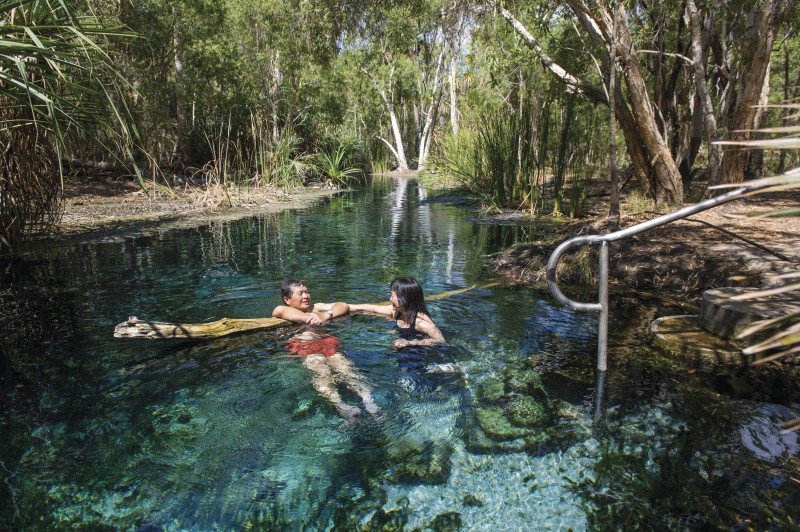 Following the announcement that biosecurity zones will be lifted from 5 June, all NT parks and reserves, other than those closed for seasonal reasons, will be open and accessible to all Territorians from noon that day.
Territorians can get back to enjoying the outdoor activities and lifestyle we all love, with camping, swimming and walking now possible in all regions. 

As supported by our latest campaign, it's 'Time to be a Territorian' by getting out and enjoying our backyard while supporting local tourism businesses along the way. Whether it's booking a fishing charter, a water cruise, a cultural experience or discovering your new favourite holiday accommodation, now's the time to get and about.
In Central Australia, key sites such as Ormiston Gorge, Ellery Creek Big Hole, Glen Helen, Trephina Gorge and Watarrka National Park will be open and accessible for camping and swimming from noon on 5 June.

The June long weekend will provide the perfect opportunity for locals who have been itching to get out on the Larapinta Trail to dust off their boots and backpacks, with plenty of different itinerary options.

In the Katherine region, Territorians will be able to enjoy key spots in Nitmiluk National Park from noon Friday 29 May, including:
Southern Rockhole - walk and swimming
Leliyn (Edith Falls) - camping and swimming
All southern walks.
However some sections of Nitmiluk remain closed for now:
Boat tours, canoeing and swimming at Nitmiluk Gorge will recommence from 5 June
Jatbula Trail remains closed until 18 June.
Baruwei Loop Walk remains closed until early July due to construction
Elsey National Park remains closed until 5 June with the exception of the Mataranka Thermal Pool.
For the Barkly region, the following locations are now accessible to Tennant Creek residents:
Tingkkarli / Lake Mary Ann
Tennant Creek Golf Club
Tennant Creek Gun Club
Tennant Creek Speedway.
These changes do not apply to Uluru-Kata Tjuta National Park and Kakadu National Park which are a matter for the Australian Government in consultation with Traditional Owners.

For a full list of what parks are currently open visit: https://nt.gov.au/leisure/parks-reserves/find-a-park/find-a-park-to-visit
Page last updated on 29 May 2020