More chances to win in Million Dollar Fish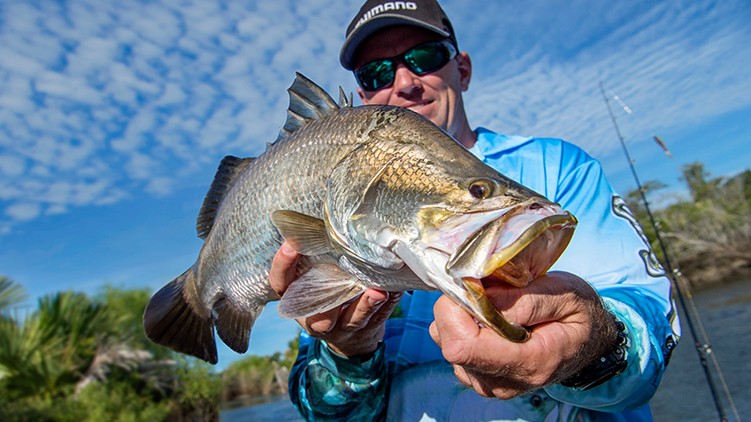 There are still one million reasons to book a fishing holiday to the Top End with the Million Dollar Fish bonus round starting today.
With the Season Four $1 million fish not caught, the first ever bonus round of the competition has been activated and will run from 1 April 2019 to 30 September 2019.
All Season Four registered participants are automatically eligible for the bonus round, with another chance to reel in one of the five $1 million prize-tagged barramundi still swimming in Top End waters.
Six lucky anglers reeled in prize-tagged fish in Season Four with one being a charity-tagged fish, a new category added in Season Four.
If the $1 million prize-tagged fish from Seasons One to Four is not caught in the bonus round, there will be six chances to catch the million dollars in Season Five.
Million Dollar Fish Season 4 has received strong support from sponsors including BetEasy, Iron Jack, Anaconda, Shimano, TIO, Bigfish Gear, Engel, Club Marine, Holidays of Australia and Tourism Top End.
The Million Dollar Fish competition has helped boost the Territory's reputation as one of the best places in the world to fish and the bonus round gives even more chance to catch a prize winning fish.
Over the past four seasons, more than 35 people have won over $300,000 in prize money.
To find out more go to www.milliondollarfish.com.au
Page last updated on 10 January 2020