Mandatory self-quarantine for arrivals from COVID-19 hotspots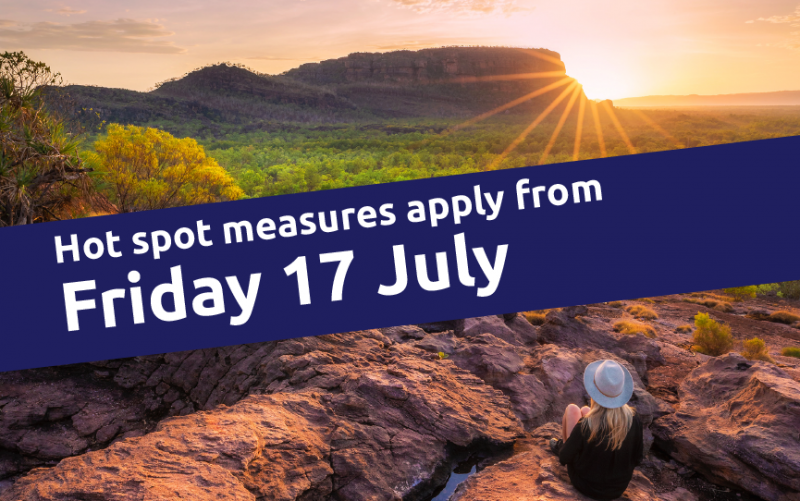 From 17 July, any arrivals from a suburb or local government area that has been declared a coronavirus hot spot will be required to undertake mandatory self-quarantine for 14 days.
Mandatory self-quarantine rules will apply for all interstate arrivals until 17 July, and for arrivals from hot spots from that date. Hot spots will be identified by State or Territory Governments, or by the Australian Health Protection Principal Committee, and listed on coronavirus.nt.gov.au
 
In addition to the information currently provided on the border arrival form, arrivals will be required to declare if they have been in, or travelled through, a hot spot within the last 28 days. Any person from interstate that lives in a hot spot area should be in lock down and therefore not travelling.
 
Making a false statement in a statutory declaration is an offence that carries significant penalties.
 
People who have been in hot spots will be monitored to ensure they comply with their self-quarantine requirements. 

This is an evolving situation and important update for travellers, please visit coronavirus.nt.gov.au for more information.
Page last updated on 26 June 2020