Improved visitor experiences on the way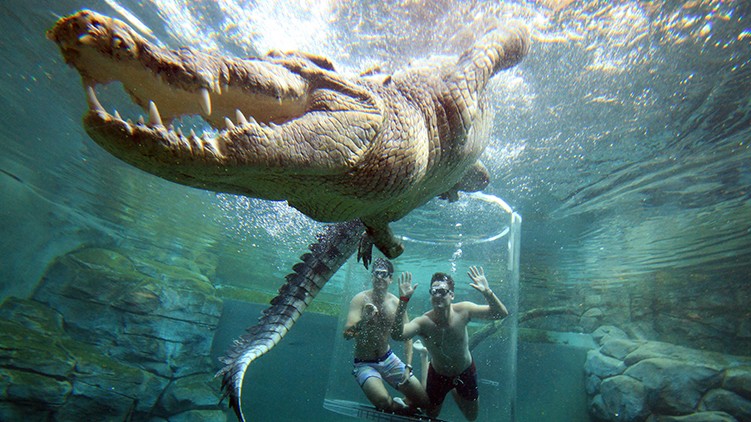 Some of the Territory's popular tourism experiences will become even better thanks to funding for new upgrades.
All up 57 new projects will be brought to life after receiving funding under Round 3 of the Visitor Experience Enhancement Program (VEEP).
The $1.5 million for enhancements and upgrades across the Territory will support local tourism operators to improve their customer offerings, ensuring that visitors go home and share positive stories about their time in the Territory with family and friends.
With businesses providing a matching cash co-contribution, the total investment towards improving tourism experiences is more than $5 million.
Overall, the VEEP program has provided more than $4.5 million through three funding rounds with 172 businesses receiving grants for projects that will be completed by December 2020.
In Darwin, tourists and locals will see a new and improved Cage of Death experience at Crocosaurus Cove thanks to the program according to General Manager, Penny Eckel.
"The VEEP grant program is a welcomed initiative and we are delighted to be one of the recipients. This co-investment has given us the assistance we needed to further improve the Cage of Death by enhancing the experience to include a family element," she said.
Other Top End highlights funded in Round 3 include upgrades to Mimi Restaurant at Cooinda Lodge in Kakadu, and upgrades and enhancements to the pool, BBQ and gardens area at the Pine Tree Motel in Katherine.
While in the Red Centre, highlights include a visitor Wi-Fi project at Erldunda Roadhouse and funding for the Angkerle Aboriginal Corporation to undertake upgrades to the visitors catering area at the popular cultural destination Standley Chasm.
Page last updated on 10 January 2020