Greater Darwin region Destination Management Plan released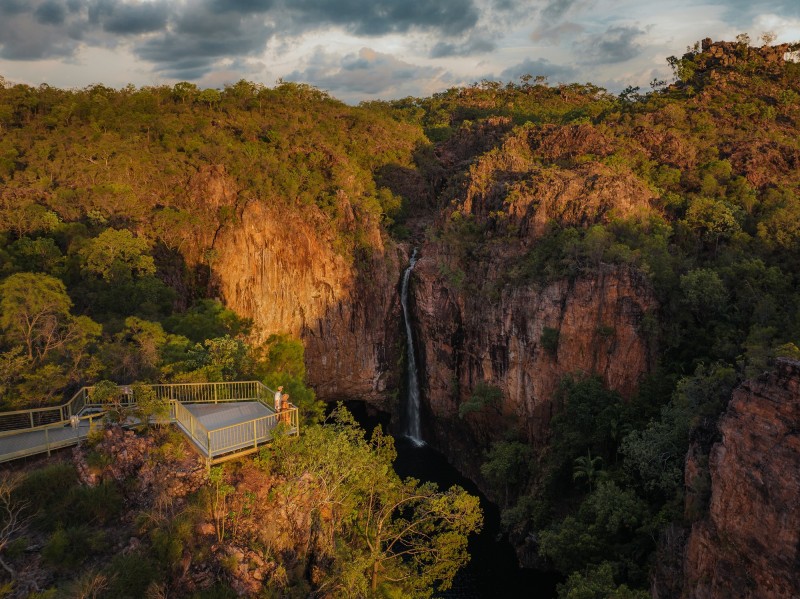 The Greater Darwin region Destination Management Plan has been released, marking the final Destination Management Plan (DMP) for the Northern Territory.
The Greater Darwin region DMP follows the release of DMPs for major regional Territory tourism areas of Alice Springs and MacDonnell Ranges, Big Rivers, Barkly, and Lasseter in 2020, and East Arnhem Land in 2021.
 
Covering more than 30,000 square kilometres, the Greater Darwin region DMP includes Darwin and Palmerston, tourism destinations including Litchfield and Mary River National Parks, Fogg Dam, Adelaide River, Dundee Beach, Wagait Beach as well as the Tiwi Islands.

A key action of the Northern Territory's Tourism Industry Strategy 2030, DMPs step out unique advantages for each region and provide a roadmap for future tourism development and investment.

More than 60 stakeholders participated in developing the Greater Darwin DMP with consultation taking place across the Tiwi Islands, Palmerston, Coomalie and Darwin regions.

The DMPs identify key strengths and assets of each region, including tourism product, visitor trends and expectations, as well as social and economic factors to enable a holistic approach to tourism growth. 

They also include a number of actions identified to activate opportunities, address gaps and prioritise product development, while encouraging the development of a sustainable tourism sector for each region.

Actions identified from the DMPs are overseen by a project implementation team that includes representatives from industry organisations, local councils, land councils, regional stakeholders Tourism NT and NT Government departments. 

Highlights of the comparative advantages for the Greater Darwin region include:
Geographic position – the Greater Darwin region's far north location makes for a convenient and attractive destination for international visitors travelling between Australia and Asia, and is a gateway for domestic visitors to disperse throughout the NT.  
Tropical environment and relaxed lifestyle – the region has a warm environment conducive to a relaxed outdoor lifestyle, making it particularly inviting for nature lovers and those seeking to escape colder climates.
High quality and accessible nature experiences – visitors enjoy easy access to unique and diverse nature and wildlife experiences.
Diverse multicultural experiences – the region is famously multicultural with year-round experiences that celebrate and provide opportunities to engage with local cultures.
Aboriginal cultures – the region comprises the lands of the Larrakia, Tiwi, Wulna, Limilngan, Uwnmil, Kungarrakan and Awarai (Warai) people, providing unique connections for visitors to engage with Aboriginal people and culture, and a gateway to many remote Aboriginal communities and art centres across the Top End.
To learn more and view all of the Destination Management Plans across the NT tourism areas visit tourismnt.com.au/strategies/regional-destination-plans

Quotes from Department of Industry, Tourism and Trade's Deputy Chief Executive Tourism Scott Lovett:
"Destination Management Planning underpins a holistic plan for tourism growth, future development and investment during this decade, enabling a coordinated approach to tourism between business, government, the tourism industry and communities.

"The Greater Darwin region is well-placed to continue to attract both domestic and international travel markets with visitors choosing the destination for its world class nature and wildlife. 

"The challenge for all of the regions in the NT is to encourage visitors year round, by investing in domestic and international markets to build awareness of experiences and attractions.

"The Greater Darwin region DMP, along with the suite of regional DMPs, address challenges to tourism development as well as opportunities for Territory tourism, including developing market pathways to enable access and visitation. 

"In order to achieve the Northern Territory's Tourism Industry Strategy 2030 targets, the unique advantage of each region must be enhanced, which in turn will deliver more visitors and longer regional stays.

"They also help to strengthen relationships with neighbouring regions and states, enhancing the existing self-drive road journeys. In addition to delivering on a key action of the Northern Territory's Tourism Industry Strategy 2030, these plans also support key opportunities and initiatives in the NT Drive Tourism Strategy and the NT Aboriginal Tourism Strategy."

Quotes from City of Darwin Lord Mayor Kon Vatskalis:
"I endorse the Greater Darwin region Destination Management Plan because it will be a vital tool in helping to grow the true potential of Darwin as a tourist destination. 

"Visitors come here because they know Darwin is unlike any other Australian city. So, when they get here they expect tourist experiences with a distinct Darwin flavour. 

"Tourists come here to gain a real understanding of the culture, lifestyle and landscape of Australia's northern-most capital.

"Destination Management Planning draws together the elements to identify the best way forward for our all-important tourist industry. We must all continue working to build capability of this vital sector of Darwin economy." 

Quotes from Hospitality NT CEO Alex Bruce:
"This plan brings together all stakeholders to ensure tourism flourishes in Darwin and across the Top End.
"Tourism and hospitality will continue to be a growth opportunity and contribute to the Territory's recovery.

"The Plan includes some exciting new developments that will assist hospitality and tourism develop further."

Media contact – Department of Industry, Tourism and Trade – 0428 052 647
Page last updated on 18 May 2022