Get out and about in the NT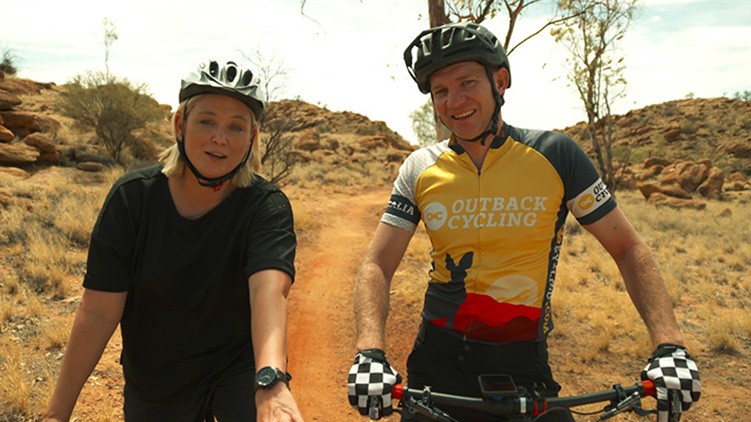 The Territory's festivals and events will star in a special new video series to air on Channel 9 and Imparja.
The seven-part series called NT Out and About kicks off with the Easter in the Alice mountain bike event in the Red Centre.
As well as the Territory's unique events, the series will also promote some of the Territory's foodie highlights.
NT Out and About aims to increase intra-territory travel and encourage Territorians and their visiting friends and relatives to explore their own backyard.
Filmed on location across the Territory's key tourism destinations, the series is hosted by NT local and now national ABC radio presenter, Shannon Byrne, and encourages Territorians to book a holiday at home.
Featured events include the Alice Springs Beanie Festival, Blacken Open Air Festival, Outback Cycling – Easter in the Alice and Uluru Camel Cup in the Red Centre.
While in the Top End, locals will be encouraged to attend a Taste of Kakadu, Barunga Festival and the Territory Tribute - Overture to Peace event.
NT Out and About is part of the Territory Government's $103 millionTurbocharging Tourism initiative to grow the local tourism industry and boost the economy.
Page last updated on 10 January 2020