Discover the Territory Arts Trail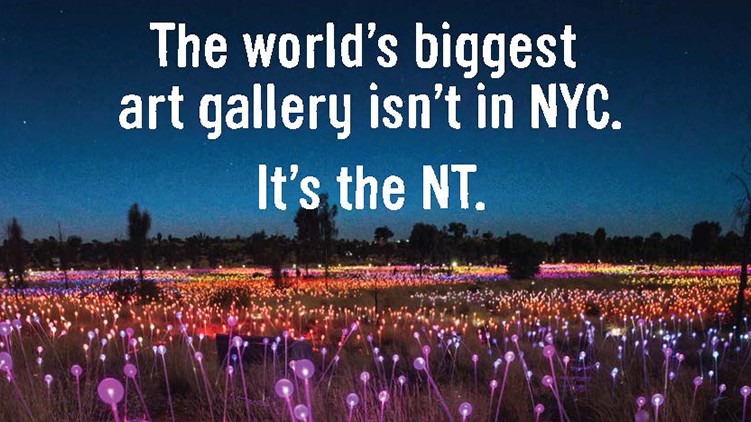 The NT is being billed as 'The world's biggest art gallery' in a new major advertising campaign.
Under the new campaign, the Territory will be promoted as the premier destination to visit for Aboriginal art and culture experiences.
Tourists will be urged to 'See the bigger picture on the Territory Arts Trail' and discover a land that is a living, growing exhibition 65,000 years in the making.
The Territory's rich art and culture is a major drawcard for national and international tourists and a key economic driver.
The new marketing campaign will promote the Territory's art centres, festivals, events, Aboriginal rock art sites, commercial and public art galleries as well as cultural tours.
Big, bold imagery featuring the Territory's distinctive art and culture is used throughout the campaign, particularly in high foot traffic locations in major Australian cities.
Other advertising on digital and social media platforms will drive holiday makers to a new webpage: www.territoryartstrail.com.au.
The new webpage includes itineraries and maps highlighting attractions, experiences and events as well as special offers to encourage bookings in 2019.
To find out more, watch the Territory Arts Trail video or download the Territory Arts Trail Campaign Fact Sheet here.
Page last updated on 10 January 2020