Darwin welcomes first new airline route since COVID-19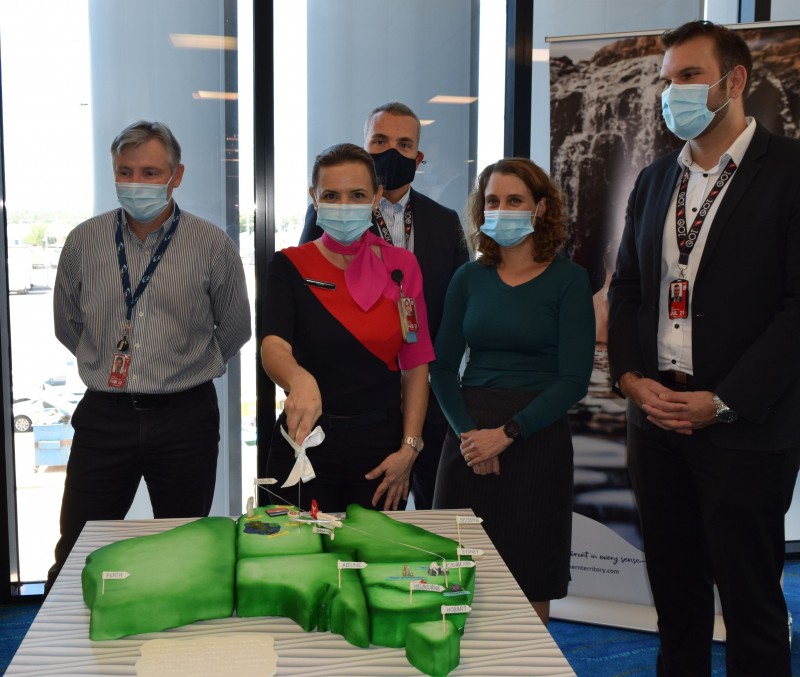 The flights will operate five times a week during both the Territory's peak tourism season and the ski season for the ACT/NSW region and will continue to operate three times a week from November.
This new direct flight reflects growing interest of Darwin's profile as a business and leisure-city as well as being a great option for Territorians wanting to visit Australia's capital.
This flight not only makes it easier for Territorians to access ski fields nearby to Canberra it also offers better access to the Territory for numerous travel markets including holiday, business, defence and government visitors.
The E190 aircraft operating the flights as part of Qantas's deal with Alliance Airlines are perfect for starting new routes like this. They are the right size for the Territory and can help to limit the risk associated with new routes or frequencies.
Quotes from Department of Industry, Tourism and Trade Deputy CEO Andrew Hopper:
"We look forward to welcoming and sharing the Top End of Australia with around half a million people who live in the ACT and the southern region of NSW, who can now seamlessly visit Darwin with one easy, non-stop flight.
"In addition to tourism benefits with more visitors travelling in both directions, the flight improves Darwin's liveability by making it easier for family, friends and businesses to connect.
"We welcome this new flight and look forward to continuing our longstanding relationship with the Qantas Group of airlines and thank the Airport Development Group for its ongoing effort and support in developing the Northern Territory's aviation future."
Quotes from QantasLink CEO John Gissing:
"We've seen strong demand from travellers in both Darwin and Canberra since the route first went on sale last month.
"With no other airline currently operating on the route, the direct flights will save business and leisure travellers more than two hours travel time on a round trip instead of flying via other capital cities.
"More visitors to Darwin will be great for the Northern Territory economy with flow on benefits for local businesses in their recovery from the impact of COVID."
Quotes from Tony Edmondstone, CEO Airport Development Group:
"Australians are keen to travel domestically, so it is fantastic to see Qantas initiating this new direct route from Darwin to Canberra to service that demand.
"As owners of Darwin International Airport we are delighted to welcome more visitors to the Top End so they can enjoy the unique experiences we offer.
"Equally Territorians will now be able to access all that Canberra and its surrounds offers leisure and business travellers."
Page last updated on 21 June 2021