Darwin stars on the TODAY Show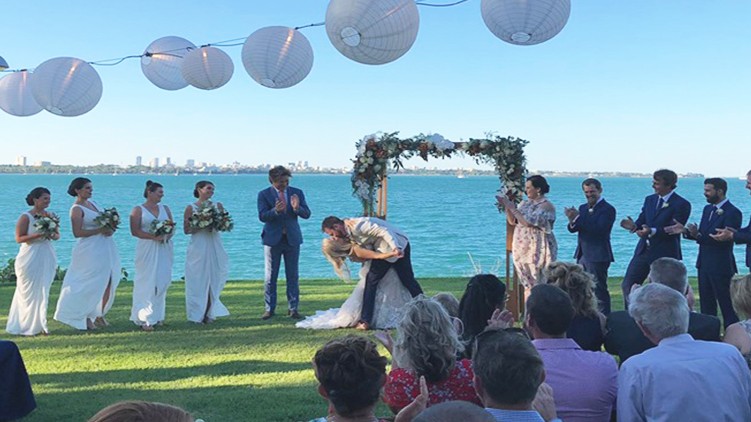 Thousands of viewers across Australia had a front-row seat at the television wedding of the year in Darwin.
Stunning scenes of Darwin were broadcast LIVE on the TODAY Show when 'Win a Top End Wedding' competition winners, Lauren and Steve, said 'I do' at the picturesque Pee Wee's at the Point.
The competition, a partnership between the NT Government and the Nine Network, is part of a major tourism campaign leveraging on the interest and buzz around the Top End Wedding movie, which was released in cinemas on 2 May.
The TODAY Show live wedding followed months of national coverage for the Territory as the couple visited different destinations across the Top End.
Several Territory businesses received exposure through the 'Win a Top End Wedding' competition coverage, including wedding planners, Creative Two as well as Darwin restaurant and event venues Pee Wee's at the Point and Wharf One – the locations for the wedding ceremony and reception.
Mindil Beach Casino & Resort, Crocosaurus Cove and Outback Floatplane Adventures also featured after hosting the hen and buck celebrations along with fresh Territory produce such as NT prawns, green pawpaw salad and Spanish mackerel.
Dubbed as the television wedding of the year, the TODAY Show broadcast helped promote Darwin as a modern, diverse city, surrounded by stunning landscapes and experiences to potential holiday makers.
Lauren and Steve were selected from 13,000 entrants vying for the $75,000 prize.
Page last updated on 10 January 2020