Darwin to host World Aquaculture Conference in 2023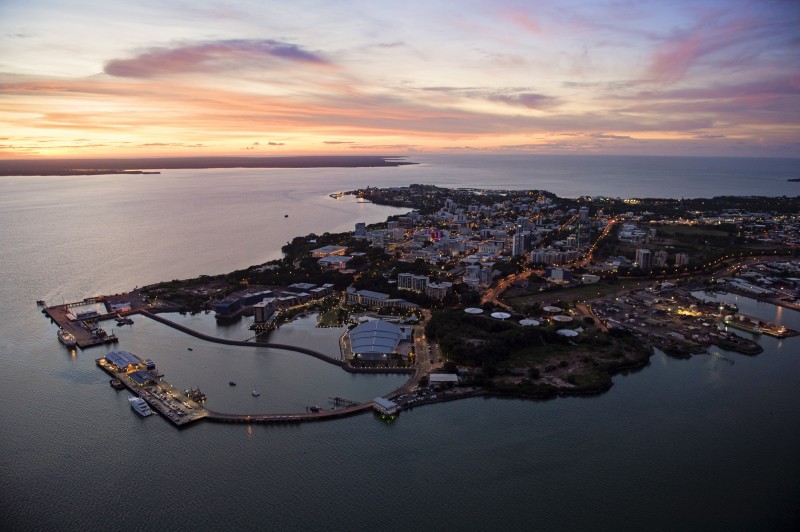 Darwin has been announced as the successful destination to host the 2023 World Aquaculture conference. The Department of Industry, Tourism and Trade's NT Business Events and NT Fisheries partnered with the Darwin Convention Centre to secure this global conference.
This prestigious conference will be delivered over four days, from 29 May to 1 June 2023 and is expected to attract global industry experts.
Sustainable development of the industry will be the focus of this event, which aligns with the Northern Territory Government's strategy to accelerate agribusiness and aquaculture and grow a $40 billion economy by 2030.
The Northern Territory Government is supporting the expansion of aquaculture in the NT through the transformation of the Darwin Aquaculture Centre into a centre of excellence in tropical aquaculture research and development.
The conference will attract national and international leaders in aquaculture and will highlight the significant opportunities for aquaculture development in the Northern Territory.
The Northern Territory Government's Long-term business events strategy to 2030 aims to guide the growth of the NT business events sector over the next eight years and beyond and includes the NT Business Events Support Fund which offers financial assistance to eligible organisations considering the Northern Territory as the location to host their business events.
Quotes from Minister for Tourism and Hospitality, Nicole Manison:
"This conference will be staged at the award-winning, Darwin Convention Centre and is anticipated to attract over 1,000 delegates from around the world, generating approximately $3.4 million in estimated delegate expenditure for the Northern Territory.
"Business events traditionally inject over $38 million annually into the Northern Territory economy and we will keep investing in the tourism industry, ensuring high quality experiences for delegates and visitors."
Quotes from Minister for Agribusiness and Fisheries, Paul Kirby:
"The Territory's commercial fishing and aquaculture sector injects $136 million into the economy each year, creating over 900 jobs and this is a great opportunity to support the expansion of this important industry. 
 "Accelerating agribusiness and aquaculture is key to the Territory Government's strategy to grow a $40 billion economy by 2030."
Quotes from Darwin Convention Centre General Manager, Peter Savoff:
"The Darwin Convention Centre looks forward to welcoming World Aquaculture 2023 to Darwin."
"Our world-class facility is perfectly positioned in northern Australia's tropical Top End to provide delegates space to think, connect, and engage with local experts on best-practice standards in producing safe, sustainable, and high-quality seafood products."
Quotes from Tourism Australia Managing Director, Phillipa Harrison:
"Tourism Australia is excited to be supporting the World Aquaculture Conference 2023 in Darwin through its Business Events Bid Fund Program."
"Attracting events, like this, is helping to generate global attention for Australia's world-class business events offering whilst also delivering short and long term benefits to our tourism industry and economy more broadly."
Quotes from Seafood Industry Australia CEO, Veronica Papacosta:
 "Australia's aquaculture sector has maintained steady growth over the last few years, with the sector's GVP growing 10 per cent in 2019−20. This growth can be largely attributed to Tasmania's growing Atlantic Salmon industry, which is now worth 35 per cent of national fisheries and aquaculture GVP."
"Aquaculture is an integral food production sector and plays a key role in securing international food security, a role which is forecast to grow in years to come. Australia's aquaculture sector has a bright future as it continues to set international benchmarks by providing fresh, high-quality, sustainable seafood year-round, while meeting and exceeding regulatory requirements."
Page last updated on 08 June 2022