Countdown on to 2019 Parrtjima Festival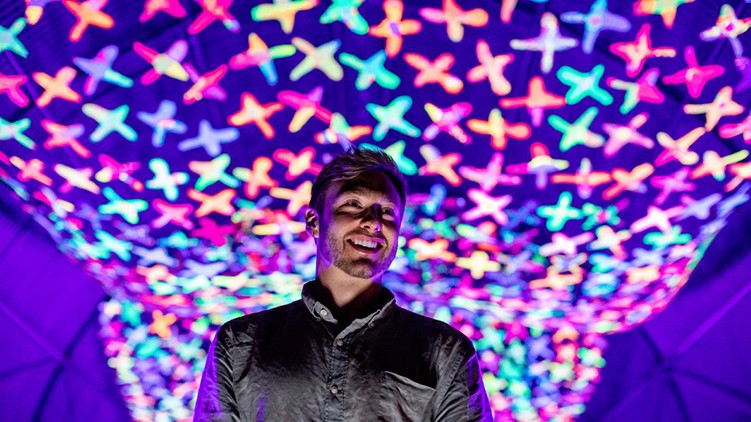 Excitement is building ahead of the 2019 Parrtjima - A Festival in Light event in Alice Springs, which this year will be held in April.
The ten-night celebration of art and culture will carry the theme of 'Language Expressions', recognising the UN Year of Indigenous Languages.
A free event, Parrtjima is the only authentic Aboriginal light festival of its kind, showcasing the oldest continuous culture on the planet through the latest technology.
As well as a number of spectacular new lighting installations and interactive artworks, the 2019 program boasts a mix of acclaimed musical acts including Aboriginal rapper, Baker Boy, who will take to the stage on the final night of the festival.
A total of seven unique lighting installations and effects will be on display across two precincts including Alice Springs Desert Park and Alice Springs Todd Mall.
The MacDonnell Ranges will be put in the spotlight, acting as a natural canvas for a series of stunning lighting effects across two kilometres that explore the language of the ranges; depicting the story of Country and stories of the desert songlines.
Parrtjima - A Festival in Light will be held in Alice Springs from 5 -14 April 2019.
For more information about this year's event, visit www.parrtjimaaustralia.com.au.
Page last updated on 10 January 2020