Botanic Gardens Visitor Centre taking shape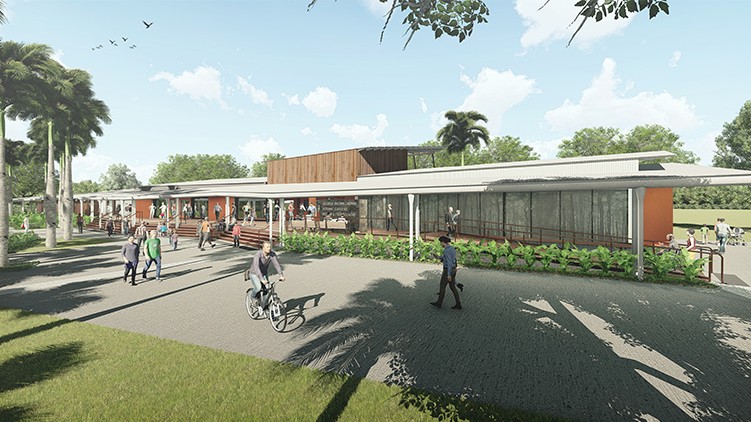 Work has begun on a new Visitor and Events Centre at the popular George Brown Darwin Botanic Gardens.
The new facility is part of the Territory Government's $103 million Turbocharging Tourism stimulus package and will breath new life into the Gardens, attracting more visitors and events to the Top End.
The Centre will be available for small conferences, weddings and community events, with interpretive exhibits leading visitors out into the beautiful gardens.
It will offer indoor, air-conditioned, all-season conference and event facilities in-line with facilities offered at botanic gardens around Australia.
The design also includes a reception area, a small retail outlet for Territory made souvenirs, an interpretive timeline displaying the Garden's history and an understanding of the unique features of the Gardens and it's collections and an interactive Larrakia Aboriginal seasonal calendar exploring traditional stories and botanical knowledge.
The Visitor and Event Centre concept was designed by local architect Hully Liveris and has incorporated the use of local materials like Darwin Stringy Bark.
It is expected the new Visitor and Events Centre will open later in October 2019.
Page last updated on 10 January 2020