Barkly Regional Plan launched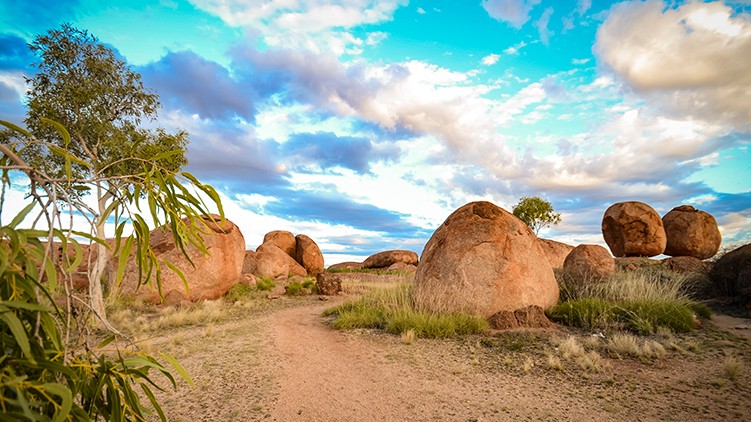 A vision for growing the visitor economy in the Barkly Region has been released by the NT Government.
The new Barkly Master Plan was developed in partnership with Barkly Regional Council, Tourism Central Australia and various government agencies, local communities and businesses throughout the region.
It is a result of extensive consultation with the region's Aboriginal communities, traditional owners, other landholders and land managers, local government and the tourism industry.
It aims to stimulate growth in the Barkly visitor economy and provide business and employment opportunities for Aboriginal communities and local enterprises.
Highlights of the Barkly Plan include:
Developing the town of Tennant Creek as a vibrant hub
Improving the visitor journey along the Stuart Highway
Developing an exceptional Aboriginal cultural scene that is sustainable and culturally appropriate
Enhancing existing and creating new bespoke events that celebrate the true characteristics of the Barkly region
Conducting a review of accommodation options for travellers with the aim of diversifying offerings
Establishing Tennant Creek as a training and development hub servicing regional businesses, organisations, communities and government agencies
Exploring new visitor experiences such as private touring opportunities at sites including Helen Springs petroglyphs, Eldorado fossicking and mine site, and extending Binns Track as an 'epic' 4WD journey.
TRC Tourism delivered the Master Plan on behalf of stakeholders as well as developing the separate but linked East MacDonnell-Plenty Highway Regional Visitor Experiences Master Plan released earlier this month.
Find out more about the Barkly the Master Plan here.
Find out more about other Regional Destination Plans here.
Page last updated on 10 January 2020