Artistic Cultural Program to feature Larrakia Artists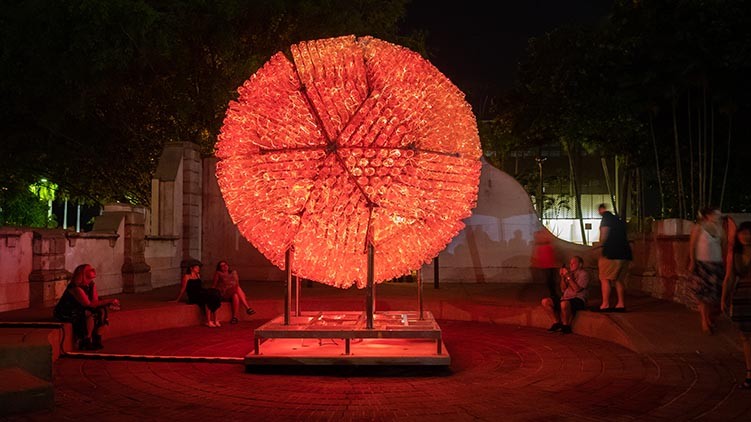 Bruce Munro: Tropical Light will showcase four local Larrakia Nation artists as part of the Artistic Cultural Program.
Jason Lee, Lynette Fejo, Shaun Lee and Trent Lee are featured in the Program from January to April and will 'pop up' their work along the Tropical Light exhibition path, sharing specific stories around Larrakia culture during the Tropical Summer season.
Trent Lee will install up to 40 Magpie Geese sculptures along the 2.5km arts trail, highlighting the ritual of the water birds during 'Mayilema' (Wet Season) from the end of February to the start of May, when the geese are laying their eggs on the flood plain and it is time to collect them.
Other pop up works will share dance, light, and 3D sculptures to activate the city throughout the exhibition and provide locals and visitors with another reason to visit the CBD during the Tropical Summer.
The exhibition highlights cultural stories of place and time through Bruce Munro's illuminated sculptures, local Darwin artists' pieces and the words and works of local Larrakia people, including the audio tour app.
More info > www.tropicallight.com.au
 
Page last updated on 30 January 2020