$2 million immediate Tourism Resilience Plan announced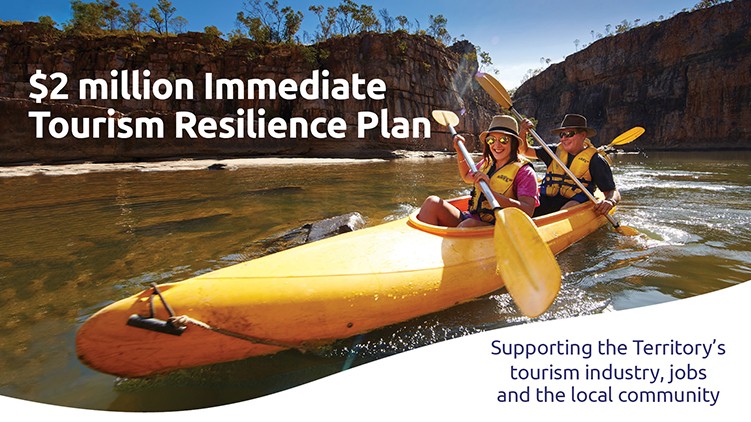 The Territory Government has today announced a $2 million Tourism Resilience Plan.
The plan aims to maintain the momentum with attracting more visitors to the NT and minimise the impact to our NT operators and visitor economy resulting from the Australian Bushfires and the Coronavirus outbreak.
The Plan is an immediate redirection of current funding to deliver retargeted tourism marketing and industry initiatives to help make a difference.
The Tourism Resilience Plan will incorporate:
a new Industry Program consisting of targeted business support for affected NT tourism businesses, complementary industry tickets to the Tourism 2030 Conference in Darwin and Alice Springs, an additional grant round for the Visitor Experience Enhancement Program (VEEP) with funding available for 'new' visitor experiences and an increased Education Tourism Rebate Incentive
a new Partnership Program with free tourist partnership activities with Activate Darwin and Hospitality NT, Alice Springs Town Council and other local organisations to target the drive market
doubling the incentive offered through the NT Business Event Support Fund
a boost to Tourism NT's Domestic Marketing Program through the 'Holiday Here This Year' campaign, partnering with Tourism Australia and offering a range of discounted advertising opportunities for NT operators.
Find out more about the Tourism Resilience Plan here.
Page last updated on 14 February 2020