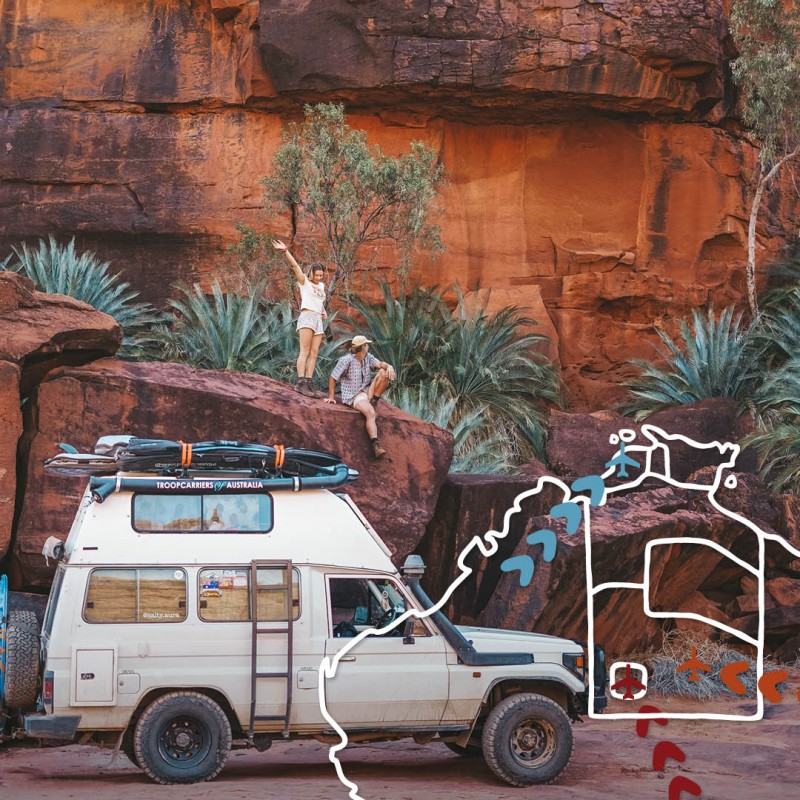 The Tourism NT 2020-21 Drive campaign will build awareness of the NT as a destination for a drive holiday with a difference. 
The campaign
Nothing like your normal road trip
The Tourism NT Drive campaign is designed to inspire Australians who want to fly/drive or self-drive on their next visit to the Northern Territory. Australians are more likely to holiday in Australia this year and spend more time in a vehicle with their own travel party rather than travelling in groups where social distancing may be challenging.
It's not just the destinations you arrive at, but the surprises along the way that make a NT road trip different. From the epic skies and iconic landscapes to tropical waterways, art, local culture, history and wildlife. Whether you go short or go long, it's amazing. 
The campaign will primarily target domestic 50+ travel intenders and secondary 25-49 travel intenders with an overlay of 'drive interest'.
Visit www.northernterritory.com/drive for more information and updated drive itineraries.
The campaign will be executed across national radio advertising, press ads in News Limited papers Escape section, digital advertising across news.com, Escape, Traveller, and Nine Digital, via a programmatic video media buy that will include YouTube and a paid social media buy. 
Drive the NT competition
As part of the Tourism NT's Drive campaign, a competition was promoted giving away a once in a life-time trip to the NT. The prize was valued at $10,000.
The lucky winner of the competition is Derrick Bayne.
Campaign partners
Expedia and Big 4 from a separately run co-operative trade campaign.
Other smaller partners such as Nitmiluk Tours, Kakadu Tourism, car and motorhome companies and other local accommodation locations offering owned assets only towards the campaign.
Page last updated on 16 June 2021