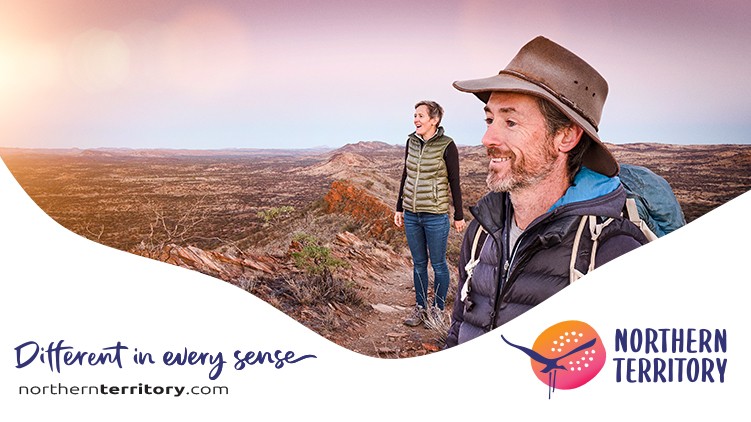 The Different in Every Sense campaign coincides with the launch of our new brand.
The new Northern Territory brand replaces Do the NT brand and positions the Northern Territory as a truly unlike any other place on Earth, where you don't just observe it, you feel it through every sense.
The campaign
The campaign and new brand positioning, logo, images and colour palette will be seen in every aspect of Tourism NT's leisure and business event marketing throughout Australia and international markets.
The first burst of the Different in Every Sense campaign launches in interstate domestic markets on 15 September.
The new brand campaign will feature outdoor advertising on billboards, street furniture and buses as well as across News Corp digital and print media and social channels, search engines and online advertising.
The campaign will highlight that the Northern Territory is Different in Every Sense and will send audiences to www.northernterritory.com for more trip inspiration and planning tools.
Find out more
To find out more about the Different in Every Sense campaign and how to get involved in the new brand, download the Northern Territory Brand Fact Sheet here.
For further information, and to access the creative assets, email [email protected]
Page last updated on 17 January 2020