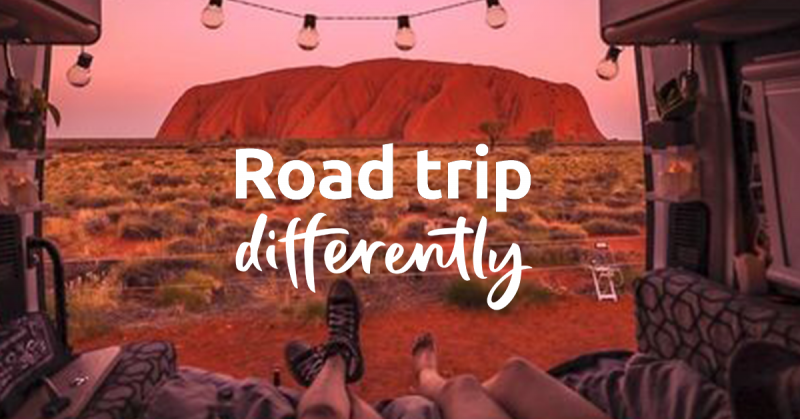 The 2023 Drive campaign will build awareness of the Northern Territory as a destination for road trips, with a difference. 
The campaign
Road trip differently: 14 February – 13 May 2023
The 2023 Drive campaign is designed to inspire Australians to fly-drive or self-drive on their next visit to the Northern Territory.
The campaign aims to position a road trip in the Northern Territory as a journey that not only takes you to epic destinations, but as a place to reconnect. From red desert sunsets and iconic rock formations to tropical waterways, art, local culture, history and wildlife - it's not just the places you arrive at along the way, but the moments you share along the journey that matter.
The activity will primarily target 18+ domestic travel intenders overlaid with an interest in road trips and adventure. Secondarily, the family audience will be targeted to generate awareness and break down barriers typically associated with undertaking an NT road trip with kids.
To help adventurers plan their NT holiday, an updated 2023 Northern Territory road trip guide has been developed, consisting of both short (2 – 5 day) and long (6+ day) road trips. 
The campaign will be executed via advertising across social media and a digital programmatic buy.
Visit www.northernterritory.com/drive for more information and to view the 2023 Northern Territory road trip guide.
Campaign partners
Tourism NT have partnered with NT Now, Discovery Parks, Flight Centre and Go See to provide road trip packages and car hire deals to consumers.
For more information on distribution and conversion partners, please contact [email protected].
How to get involved
Download the Industry Toolkit with a range of assets and key messages that you can use to share the message.  
Page last updated on 13 February 2023