Aboriginal Tourism Grants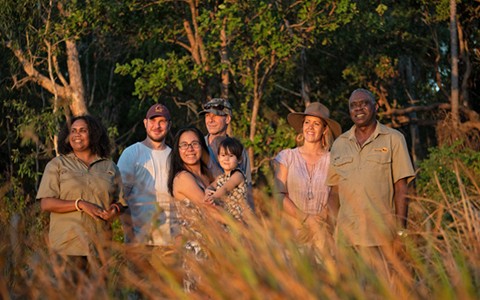 The Aboriginal Tourism Grant Program is designed to support Aboriginal owned (greater than 50% Aboriginal owned) and operated tourism business enterprises.
The Program will provide $200,000 of grant funding in the 2019-20 financial year.
To be supported through this program, businesses must:
have a significant tourism focus;
be legally constituted;
be Australian registered; and
currently operate in the NT and employ resident Territorians.
Local Government, for profit and not for profit organisations are eligible to apply.
Agencies of Government and Regional Tourism Organisations are not eligible to apply.
Application dates
Applications are now closed, noting the program closing date was extended to Friday 8 May 2020 at 5.00pm.
Available Funding
A total pool of $200,000 (GST exclusive) has been allocated for the program. Priority will be given to projects that meet the activities or outcomes specified in the Northern Territory Aboriginal Tourism Strategy 2020 - 2030 and the Northern Territory's Tourism Industry Strategy 2030.
One-off funding of up to $20,000 (excluding GST) is available per business.
Successful projects must:
Deliver benefits to an individual business, multiple businesses or to a region; and
Be able to be completed by 26 February 2021.
Eligible projects and activities
As a guide, examples of projects and activities may include (but are not limited to):
Small infrastructure development upgrades which enhance the Aboriginal tourism offering;
Contributions towards planning documentation (i.e. business plan, feasibility plan, master plan); or
Interpretation development projects and activities (i.e. signage, interpretation plan, guiding manuals). Any road signage must align to national standards and requirements of the Department of Infrastructure, Planning and Logistics.
For more information, read the Aboriginal Tourism Grant Program Guidelines or please contact the Aboriginal Tourism Sector team at [email protected] and 08 8951 8518.
Page last updated on 15 June 2020