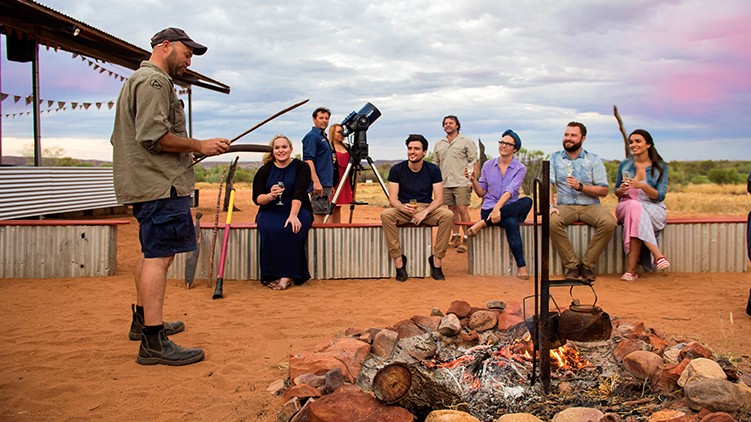 This program has been extended until 31 October 2020
The Northern Territory has some of the most unique experiences and beautiful places in the world. People from across Australia and the world are still dreaming of coming to the Territory, and our team are on-hand to help our industry navigate through the challenging impacts of the COVID-19 pandemic.

Tourism NT have partnered with KPMG to deliver immediate and targeted business support to ensure that our tourism businesses and operators are ready to welcome back visitors when the time is right. We welcome you to submit your expression of interest now.

Specialist consultants will confidentially examine your important business documentation and then hold a one hour consultation meeting to discuss your key concerns and provide you with practical recommendations. Private appointments are available from 24 March 2020 up to the end of August 2020. 

KPMG will be guided by you and what topics your business needs assistance with right now. Advice and recommendations have commonly covered:
Understanding your current cash position 
How to discuss your financial position and negotiate with banks, landlords and suppliers
Understanding your margins, fixed and variable costs and what your cash position could look like over the next 6 -12 months 
What is specifically available to your business from Federal and Territory stimulus and rescue measures 
Reviewing and re-evaluating aspects of your business recovery strategy and business plan
How do you continue to engage with your target audience and potentially build on your business' profile now, and what will be the most appropriate type of marketing and communications activity post-pandemic
How your customer profile has changed and the potential for new or varied offerings to market both in the short term and into the future 
How to reactivate your business when the time is right. 
Businesses will need to provide basic contact and business details and advise which commercial in confidence documents you are able to collate and provide to KPMG. Requested documents include:
Monthly Profit and Loss statements for the period 1 July 2018 to 30 June 2019
Monthly Profit and Loss statements for the period 1 July 2019 to 31 March 2020
Balance Sheet as at 31 March 2020, or the most recently completed month-end balance sheet
Most recent accountant prepared financial statements (if available)
Summary of business loans and/or other finance facilities
Wages summary report by employee for the year to 31 March 2020
Summary of your top five revenue sources for business
A list of the key areas you wish to discuss 
Tourism NT urge you to submit your expression of interest and gather the relevant documents as soon as possible to access this support.
Complete the online EOI form 
Note: you will not be asked to submit any confidential documents in this online EOI form.
Printable version available here

Consultations are available to tourism and business operators now, with feedback from industry being positive and welcome of the support:

"Thank you for the follow-up - we found the session with your team at KPMG extremely helpful and exactly what we needed last week."

"Very useful as even when you have an accountant it's always good to get advice, direction and feedback from an outsider."

"Everything that we discussed was helpful. I was given direction to other avenues that I hadn't looked into. It was all about surviving and moving forward to grow and build on the business when we are back operational."
Page last updated on 23 September 2020